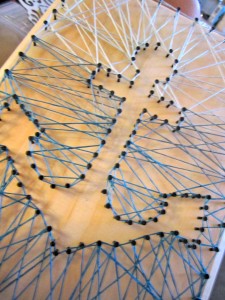 I got this fun idea from Pinterest (where most of my ideas come from!) and had to make it for our Nautical house!
http://www.pinterest.com/pin/106749453639156825/
Supplies:
Wooden Board (from any craft store) (Mine was 2.99 from Hobby Lobby)
1″ Nails (I used Grip Rite – Panel Board Nails 1″ Black)
Hammer
Cotton Craft String (I used 4 colors)
Printed Stencil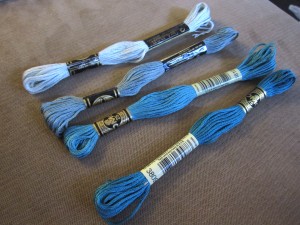 1. Print any shape you want and tape to the wooden board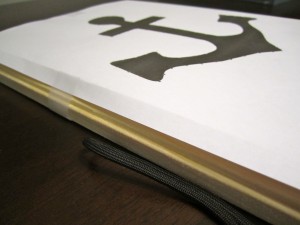 2. Use a tac to poke small holes to outline the shape you will use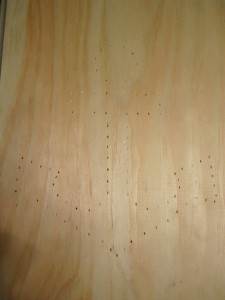 3. Hammer the nails into the board (let them stick up about .5inches) and around the edge
Note my lovely husband doing it for me!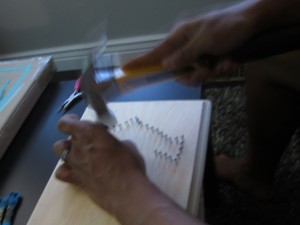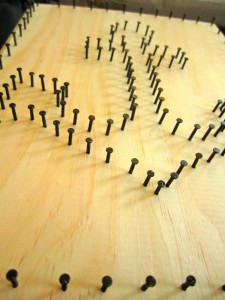 4. Choose your first color string and tie it to one of the top corner nails
and begin to loop the string around various nails randomly (make sure you loop around every nail and along the edges)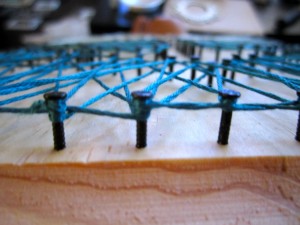 5. When you're about 1/4 of the way down the wooden board; double tie the string to a nail and tie the new string to the same nail and begin random looping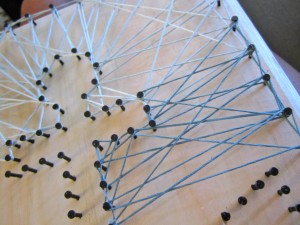 6. Continue until you reach the bottom!
and Voila! You have a beautiful piece of art!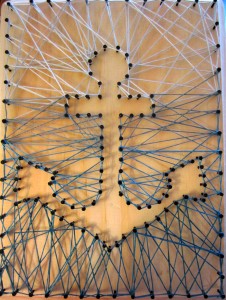 \