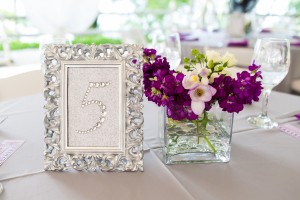 I wanted to do something a little fancy for our table numbers. I got different ideas from Pinterest but ultimately designed these!
Supplies:
4×6 Frames (I bought a variety from Marshalls, TJ Maxx, etc – all around $7.99/ea)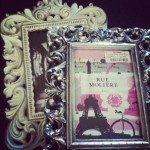 Jewels (Hobby Lobby – $15.99 for a large variety pack – I used a 40% off coupon)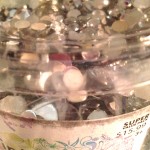 Patterned Scrapbook Paper
Painter's Tape
Spray Paint Primer
Metallic or Mirror-like Spray Paint (Krylon)
1. Tape off the glass with painter's tape – front and back (most of the glass would not come out for some reason)
(take out back of frame)
2. Prime colored frames with spray paint primer
(Lay down plastic sheeting outside to avoid getting spray paint all over the grass!)
3. Spray paint frames – front and back – with "Chrome" or "Looking Glass Mirror-like" Krylon spray paint (2 coats)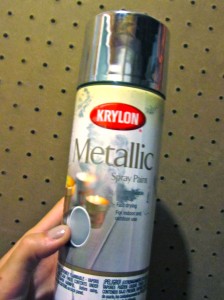 4. Cut scrapbook paper into 4×6 sheets
5. Choose a font and use your printer to print the numbers you need very lightly on each sheet
I used Pages on MAC and the font Baroque Script (From DaFont.com)
(choose a color to print that matches your scrapbook paper – so it's not visible once the jewels are on)
6. Glue different sized jewels to follow the number pattern width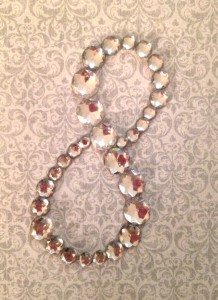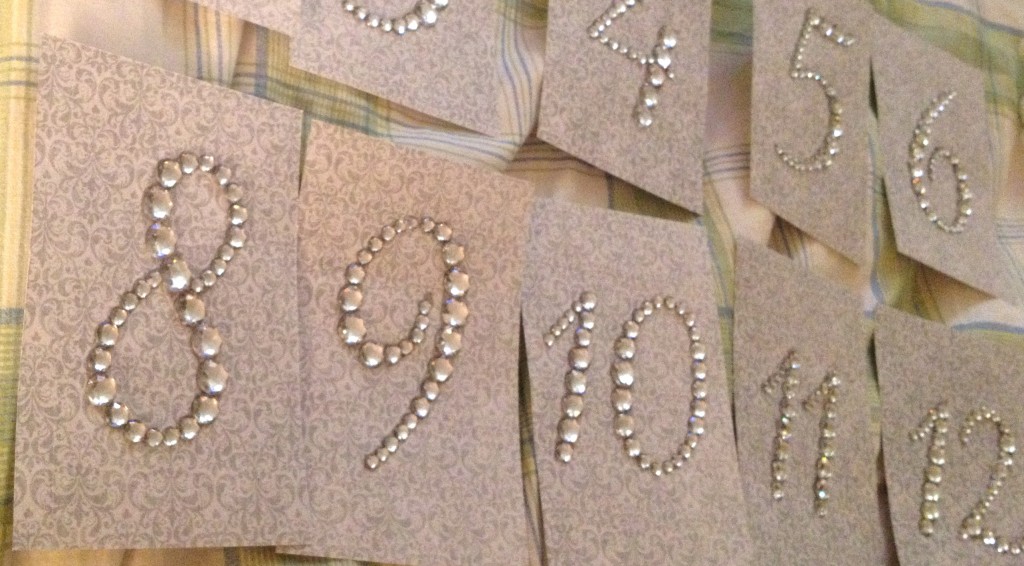 7. Since the glass in the frames I bought would not come out, I cut the paper to fit inside the front of each frame (on top of the glass)
and slid them under the edges of the frame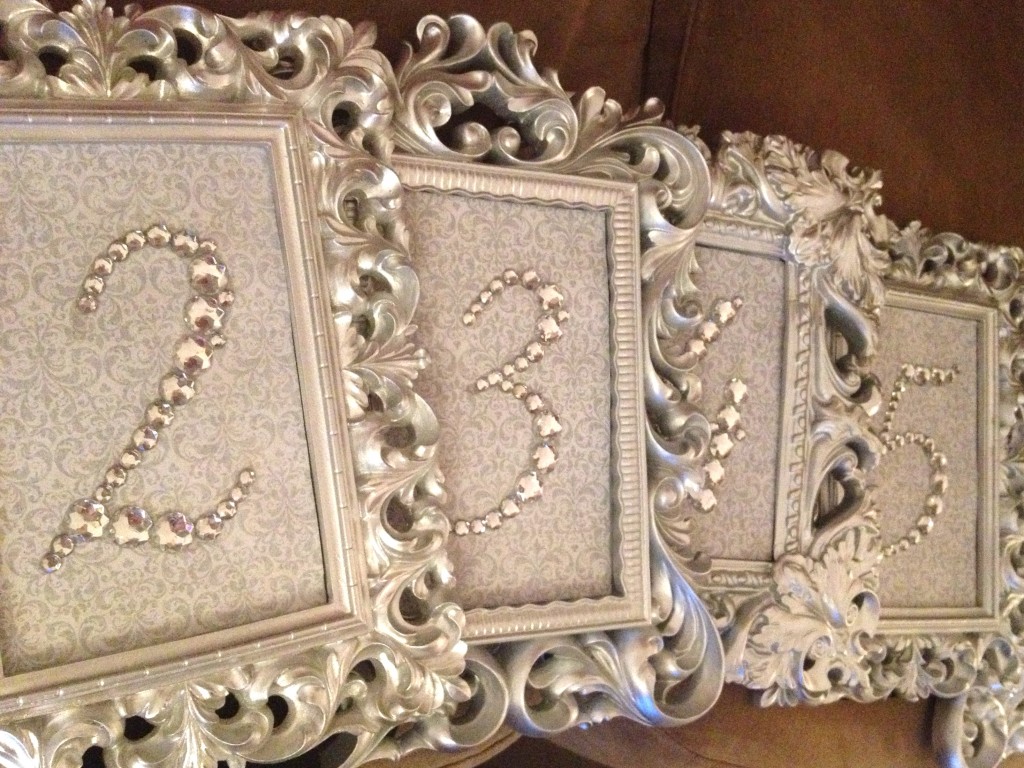 They turned out perfectly!