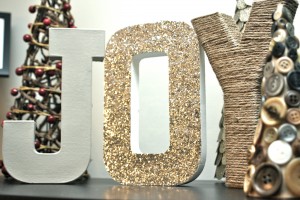 Spread a little Joy this season with these fun, easy-to-make letters!
Supplies: Paper Mache letters ($2.47/ea at Hobby Lobby – look for the 50% unfinished letters sale), Acrylic paint, Sparkling Cardstock, Twine, Elmer's Glue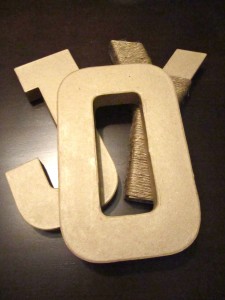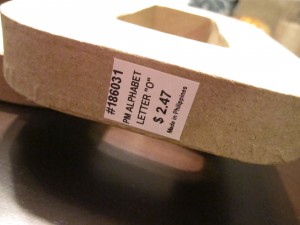 For the J, I painted with FolkArt acrylic paint – 936 Barn Wood
For the O, paint with FolkArt acrylic paint – 901 Wicker White. I traced the O on the sparkling cardstock, cut it out, and glued it to the front!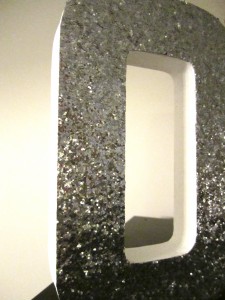 For the Y, I wrapped it in twine using Elmer's glue to secure it along the way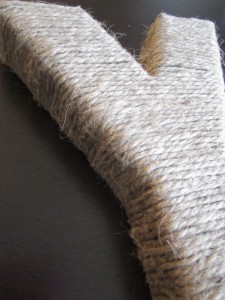 Like I said, these are super easy to make and they look great!