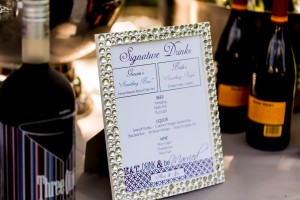 This is a very cheap and easy frame to make! I made two for our bar menus at our wedding!
Supplies: Dollar Store frames (I used 8×10)
Folk Art acrylic paint – White
Gems (Large container from Hobby Lobby $15.99 – bought at 50% off – and have used them for many projects)
Glue
1. Take out the plastic/glass and backing of frame – Paint with White acrylic paint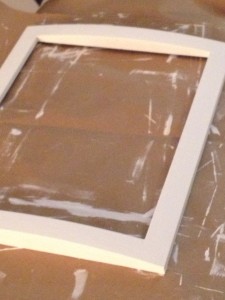 2. Glue on gems – randomly patterned with no large spaces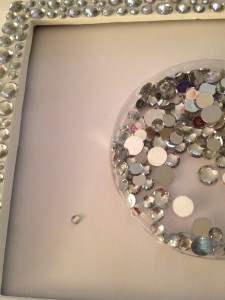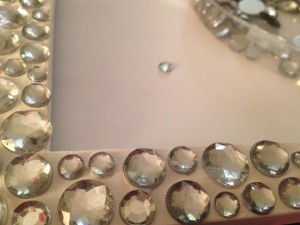 And you're done!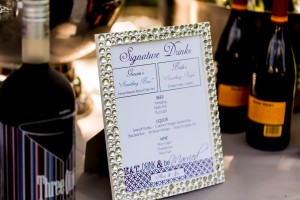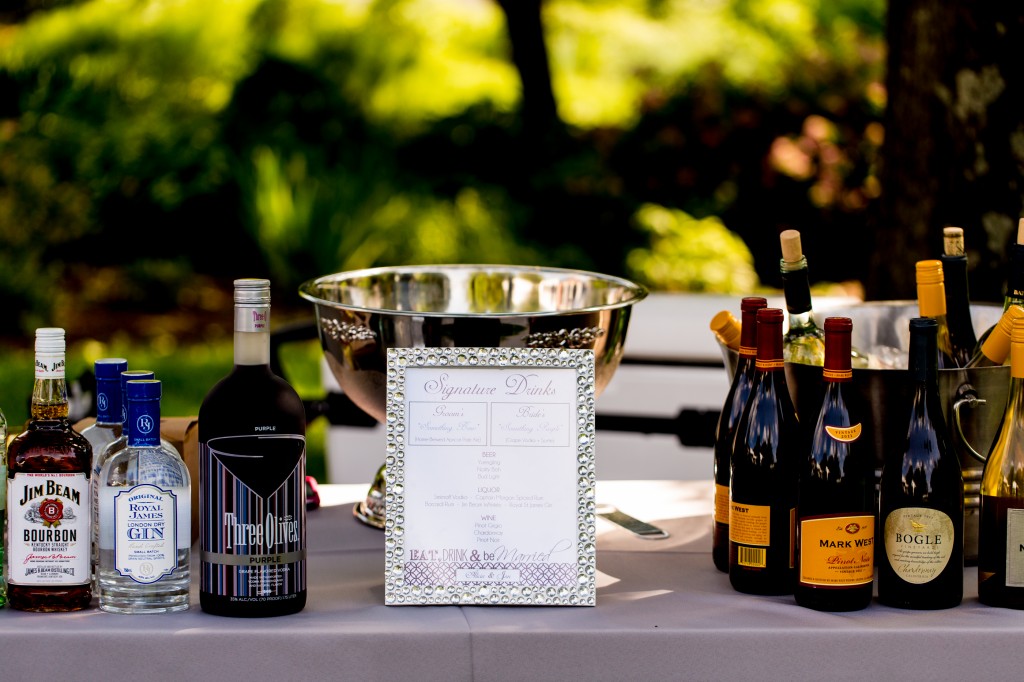 Top two photos thanks to our wonderful wedding photographers – Procopio Photography