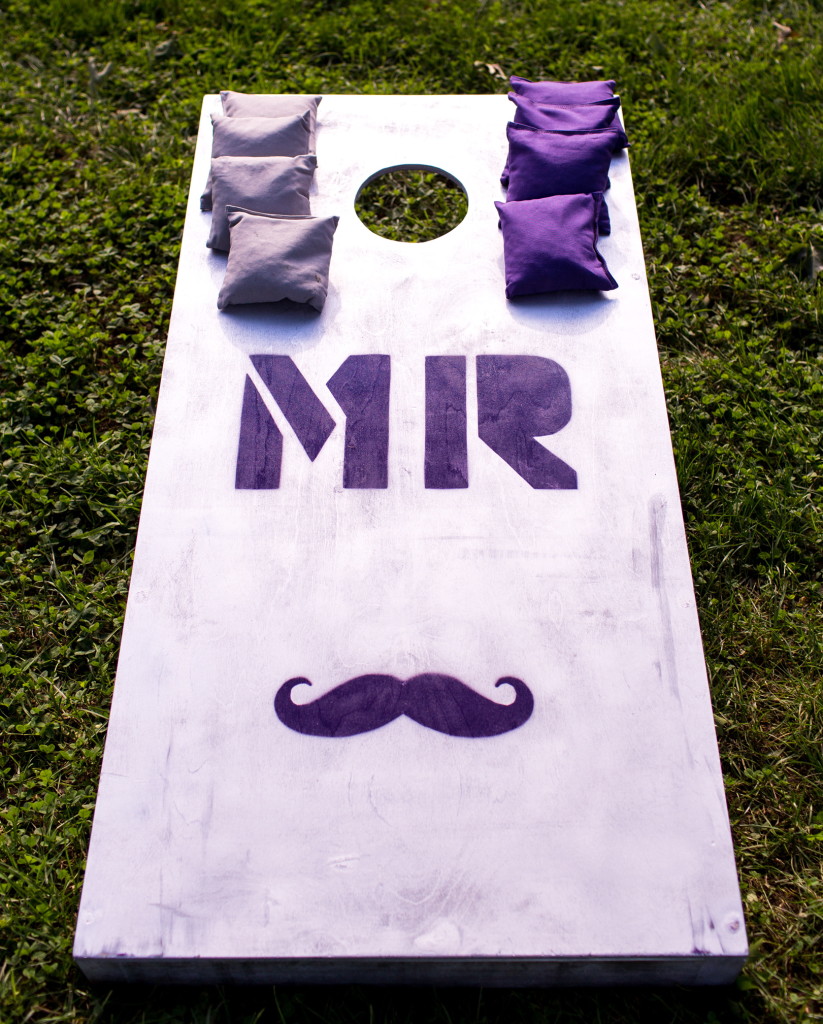 I thought it would be so fun to have games at our cocktail hour,
so my handy husband made us some boards and I painted them!
Supplies:
Corn hole boards (already built-thanks hubby!)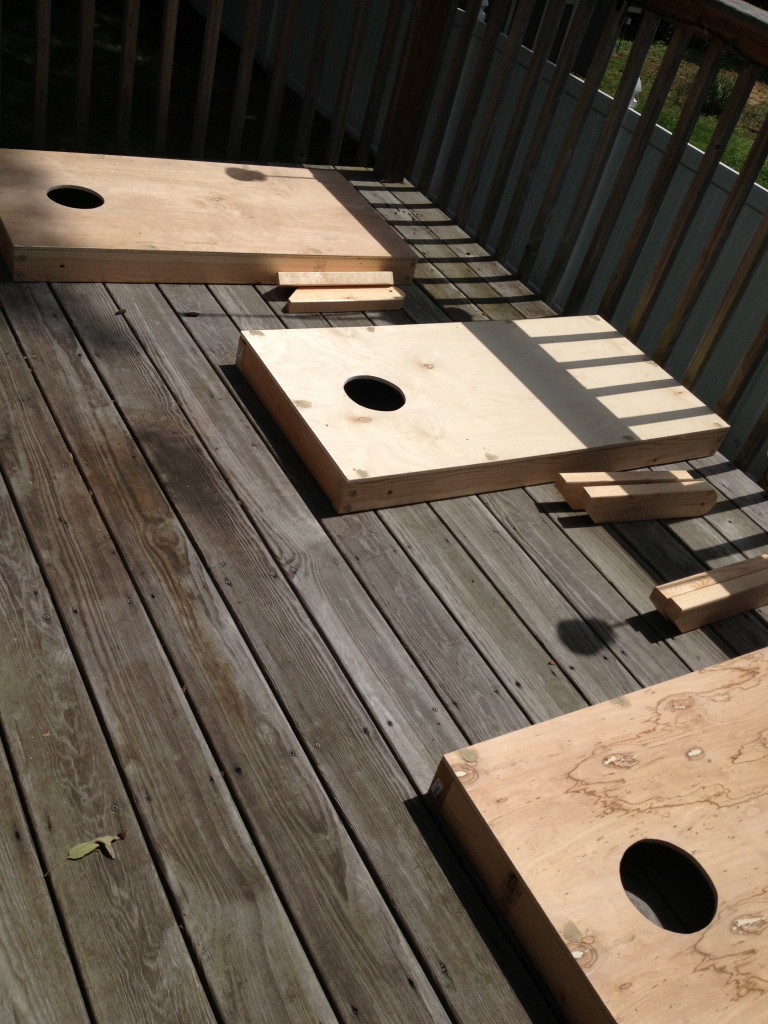 Computer/Printer
Cardstock – 8.5×11″ – 1 for each letter/symbol
Plastic sheet
X-acto knife and glass mat
Painter's tape
Scrap paper or plastic (Save the trees!)
Spray paint of your choice (1 to paint the boards, 1 for the design)
Polyurethane spray – glossy
Directions:
*Before starting – place Corn hole boards on plastic sheet and spray paint in color of your choice
1. Download a Stencil font (I use dafont.com for fonts) and download lips/mustache clip art silhouettes
2. Print out stencils – 1 letter/symbol per sheet of cardstock
(For the MRS, I used smaller sized letters so that it fit across the board)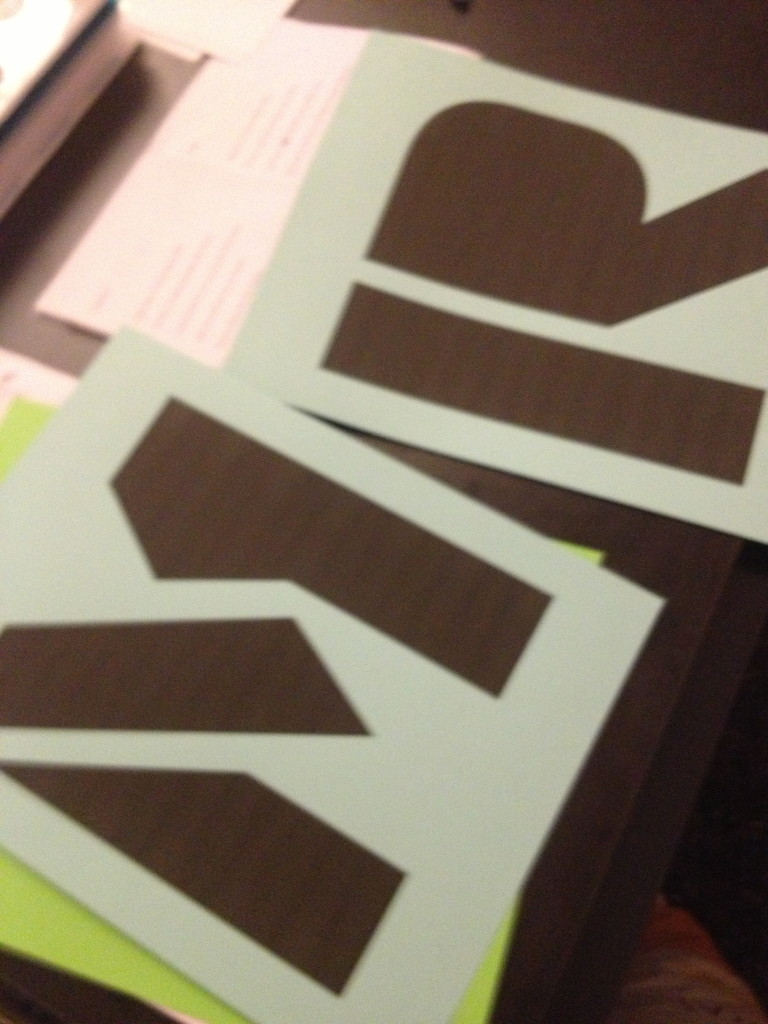 3. Use X-acto knife to cut out letters on a glass mat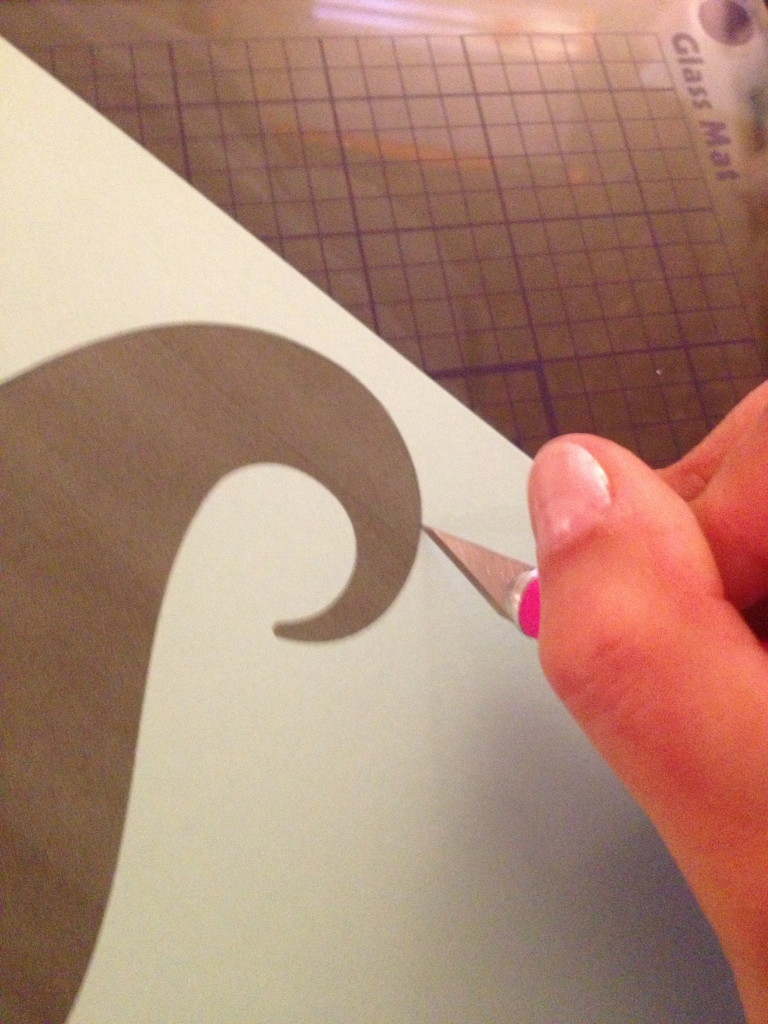 4. Tape to boards – make sure they are centered!
5. Tape scrap paper/plastic sheet/garbage bags around the stencils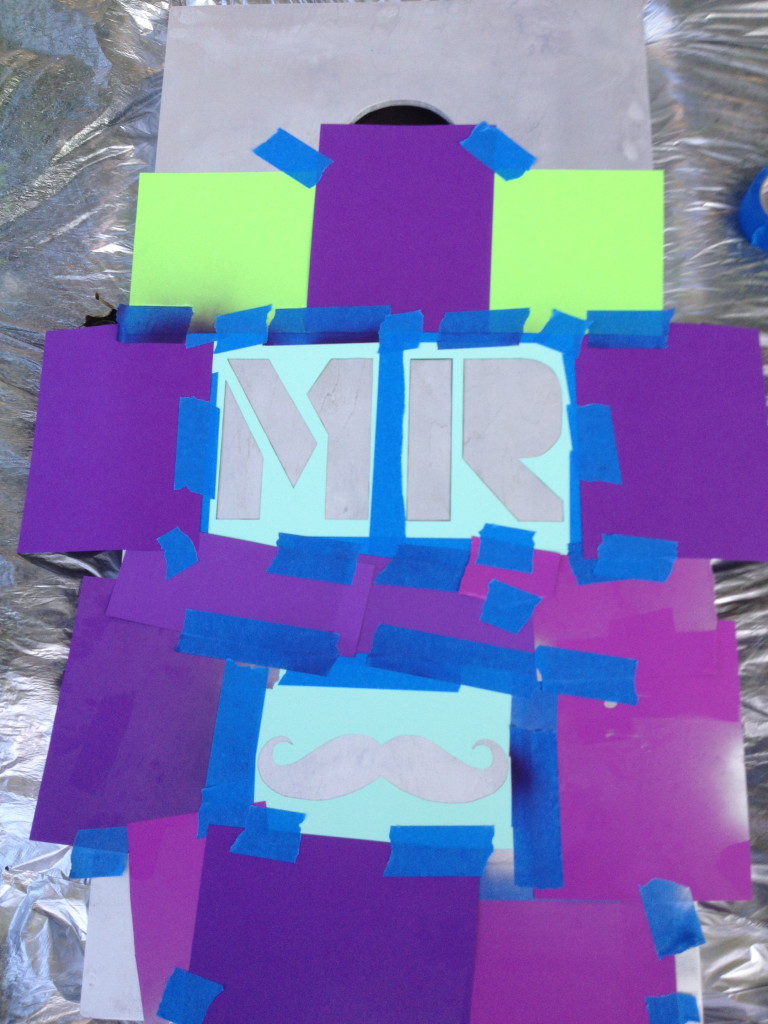 6. Spray paint stencils
7. Pull off the tape/paper once it's dry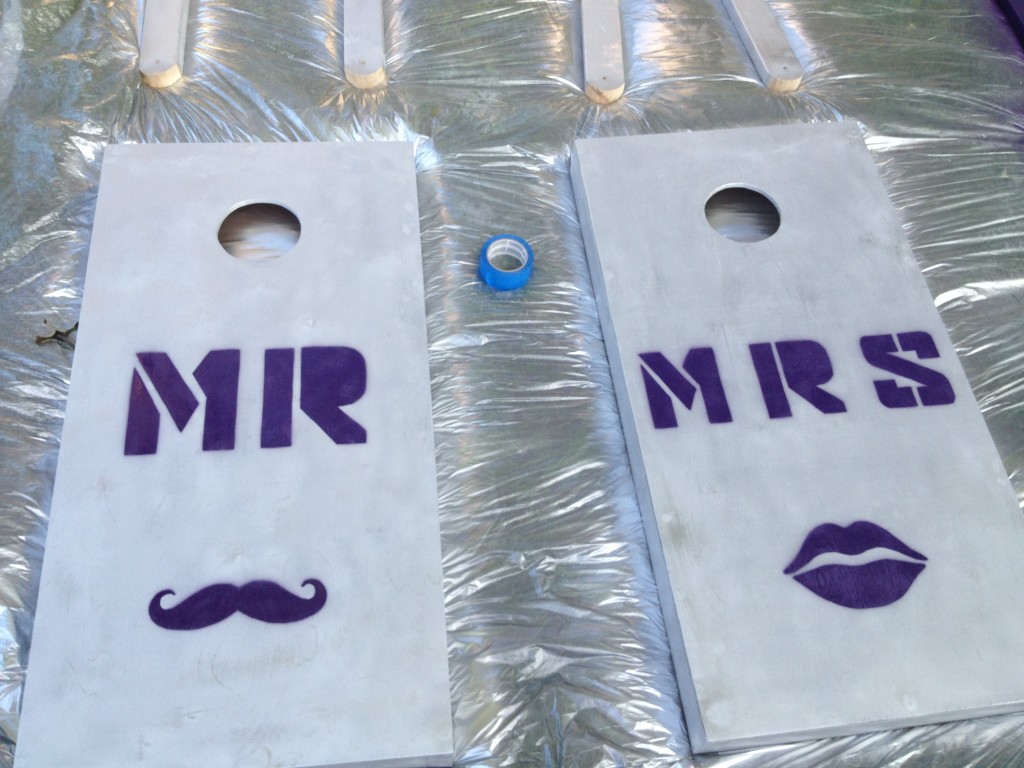 8. Spray with polyurethane to seal it – use glossy
Buy some Corn hole bags from online and there you have it!
(2 sets of bags are around ~$20  >>make sure to get high quality ones with duck cloth fabric)