Super easy and adds a personal touch to your wedding!
Supplies:
Wooden letters of your choice (Michaels or Hobby Lobby ~2.49 each)
Wooden plank (~2.99)
Ampersand (&) sign (I used a paper weight! – preferably something heavy to stabilize the sign)
Paint of your choice & paint brush brush
Glue gun/glue
Directions:
 1. Paint letters and plank
2. Glue letters to plank
3. Glue & sign to letters and plank
That's it!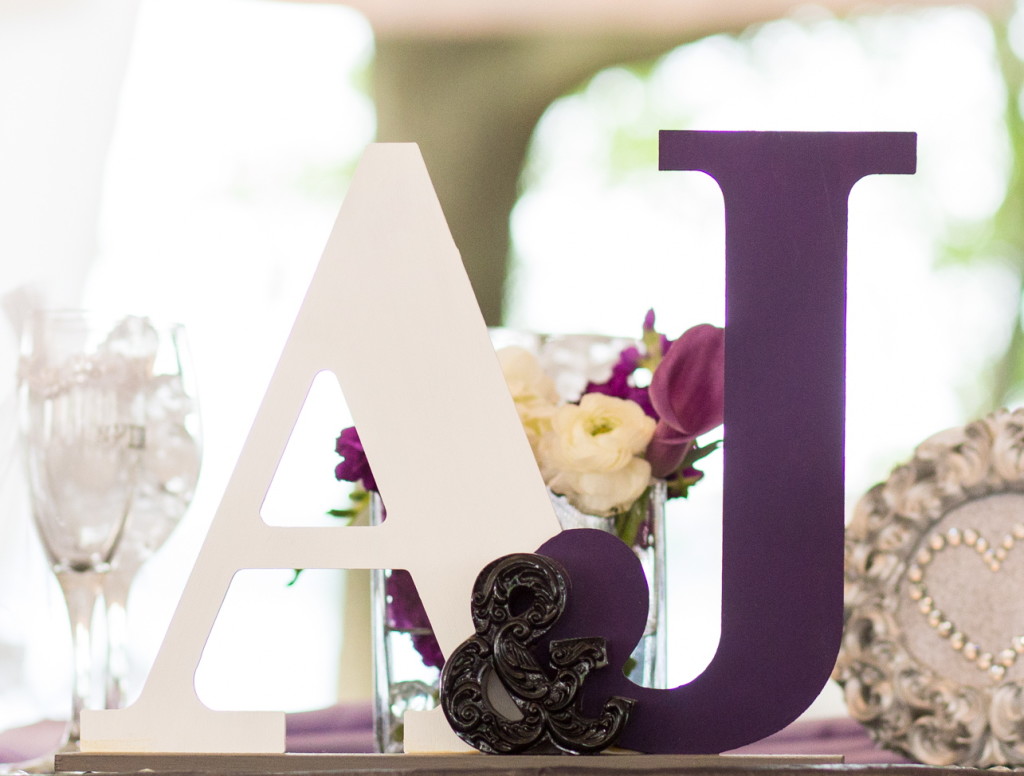 Happy wedding crafting!