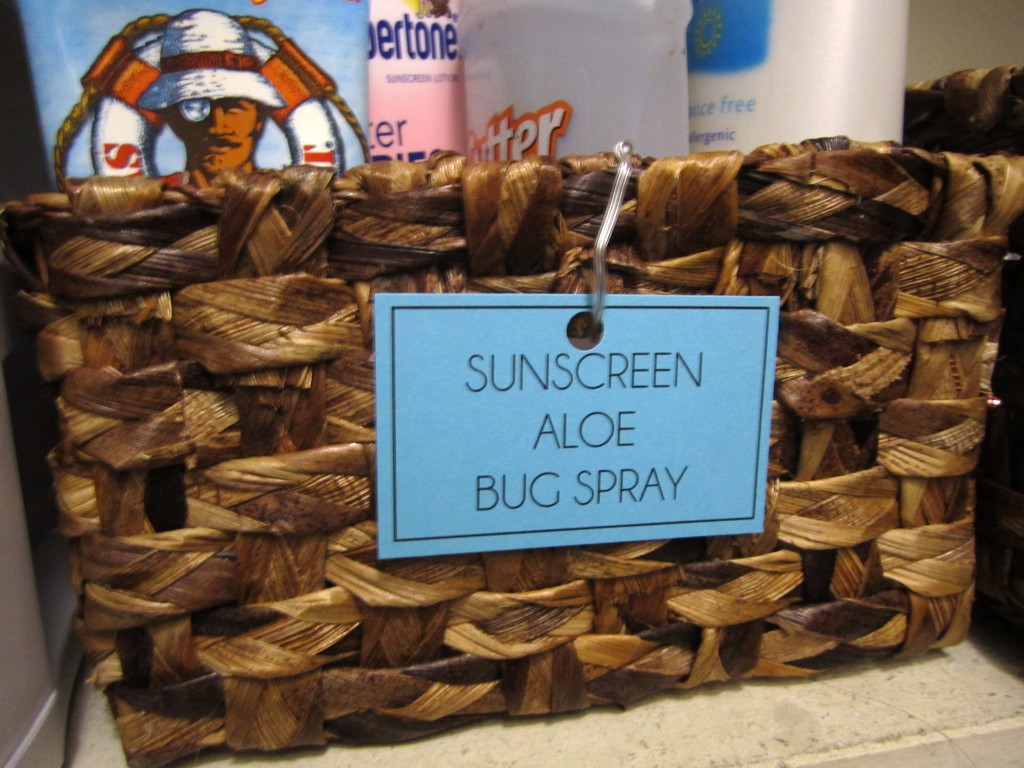 I LOVE being organized. Think Monica from FRIENDS and you'll understand :)
I found these ideas off of Pinterest (I'm addicted!)
SPICES
It's frustrating searching for the spice you need when your cabinet is packed full!.. I found the perfect solution!
Pinterest had spices hanging using a mop holder but I found the SpiceStor Organizer from Amazon.com , which is perfect! It comes in a pack of 4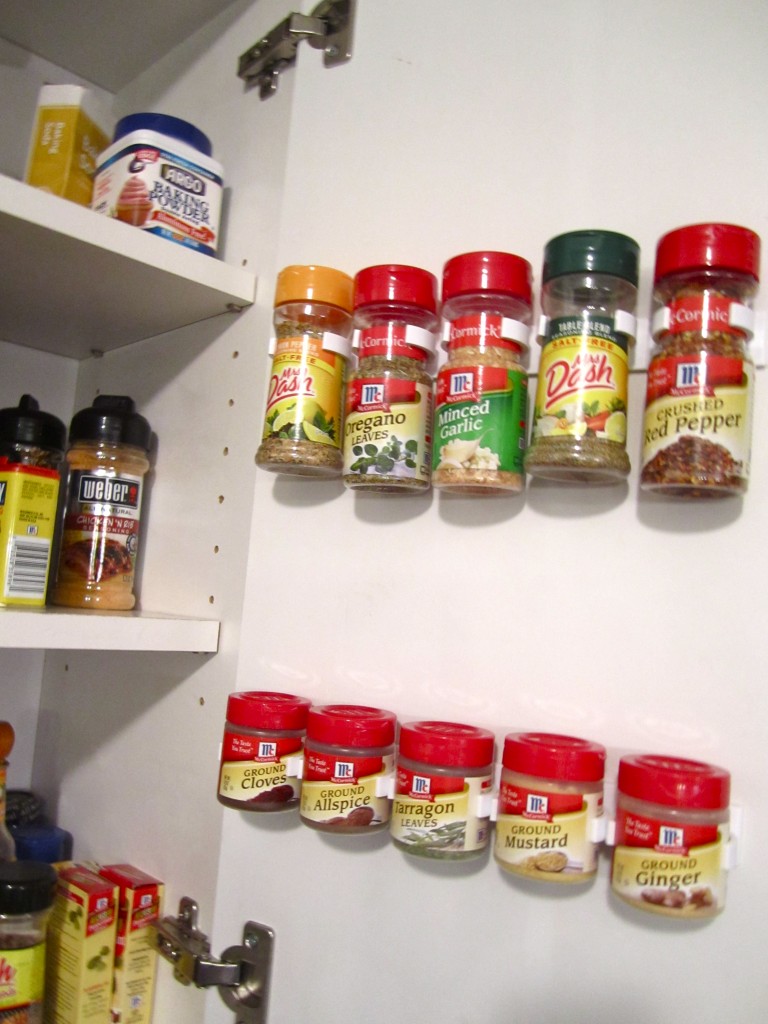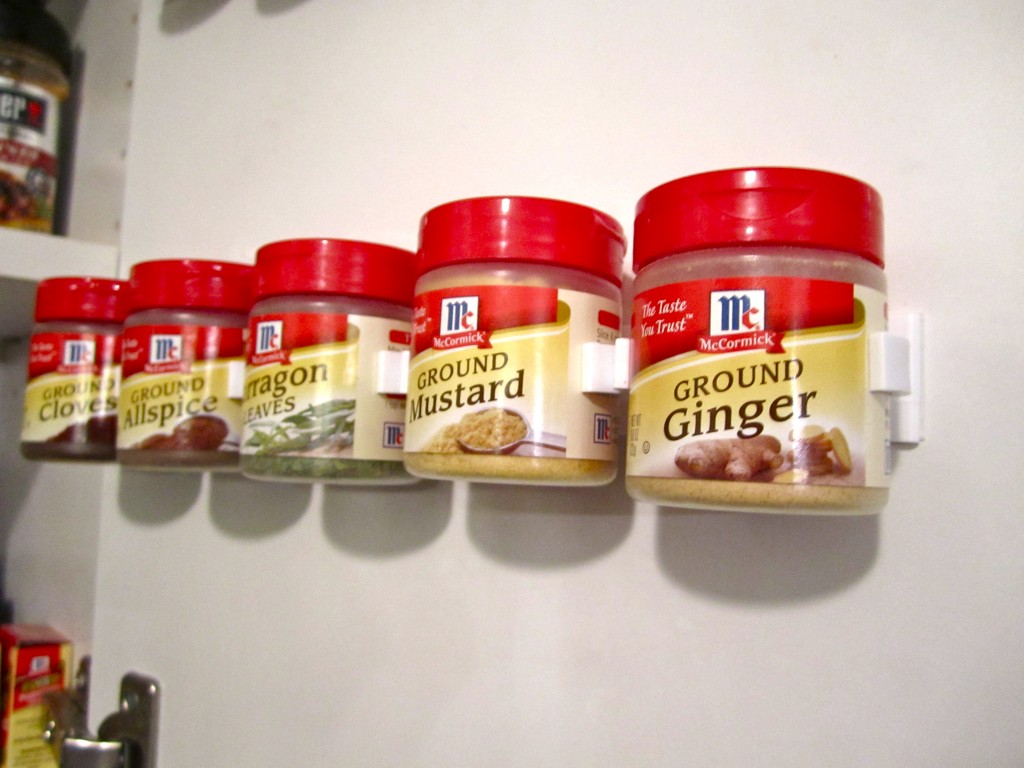 CLEANING & TOILETRY CLOSET
I'm planning on painting the inside of this closet a fun color, just haven't gotten there yet!
All of these baskets and containers are from Target & HomeGoods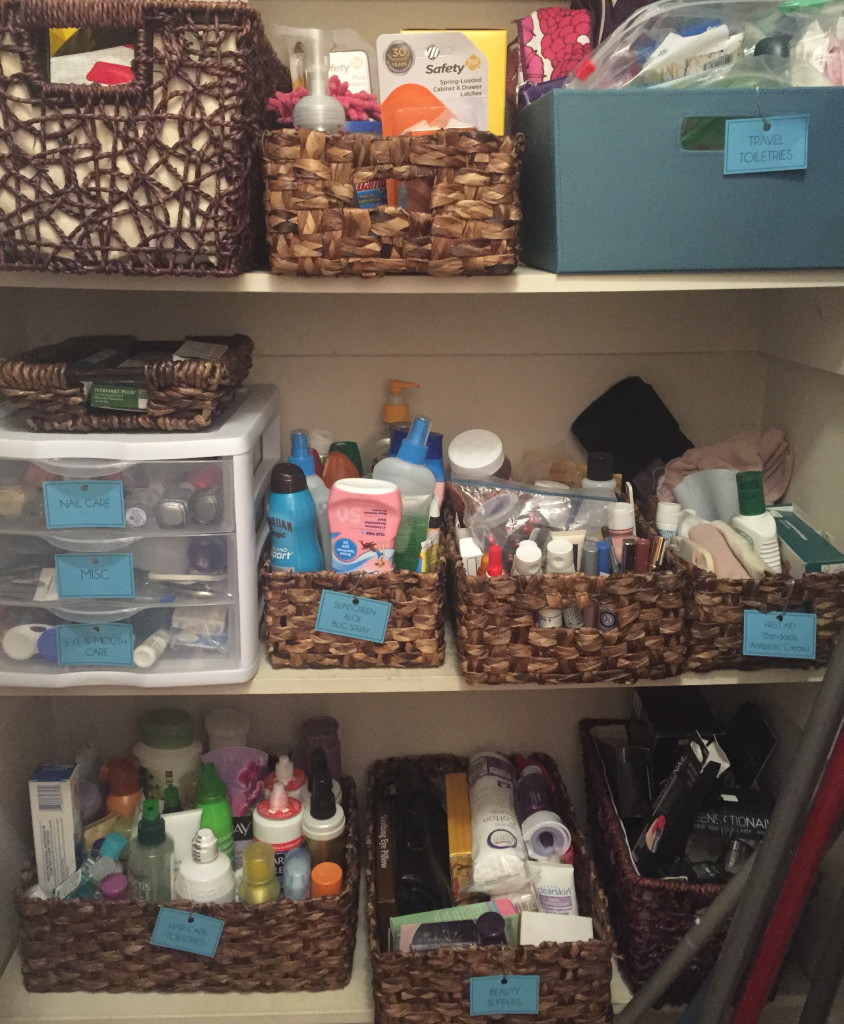 Yes, I labeled all of the baskets :)
Labels include; (Plastic drawers) 1. Nail Care, Misc, and Oral Care  2. Sunscreen/Aloe/Bug Spray  3. First Aid  4. Hair Care, Toiletries  5. Beauty Supplies  6. Gel Nail Supplies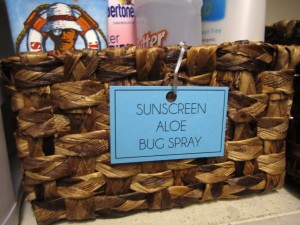 Hanging shoe rack on the closet door (available anywhere; Target, Walmart, Amazon, etc) for all of our cleaning supplies

*Remember to keep cleaning supplies, medicines and all other dangerous things locked away and out of reach of children!*
Happy Organizing!