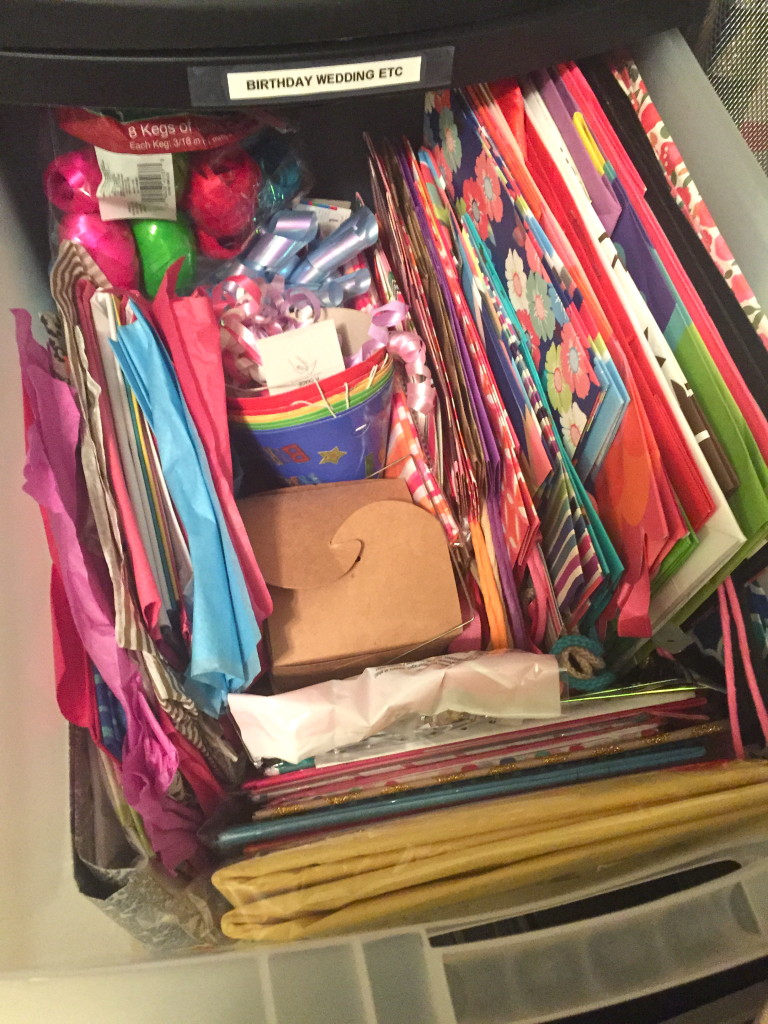 SO MANY bows and ribbons and bags! I tend to buy gift wrapping supplies when they're on clearance, and I also like to keep bags that I receive as gifts.. so I've stocked up quite a few in the past few years!
Here are a few ways to organize all of your..
GIFT WRAP/TISSUE/BAGS & BOWS
Metal File Folder from Target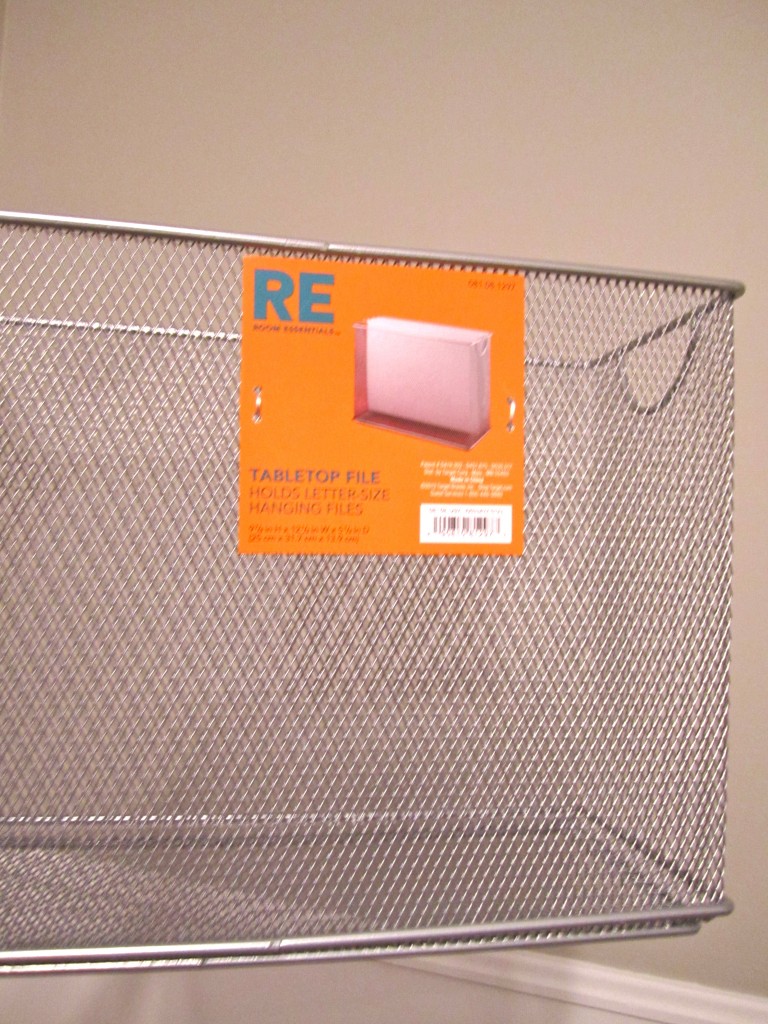 At first, I tried to use push pins but the wrapping paper was too heavy!
I used standard nails that had a nailhead big enough so they would not slide through the metal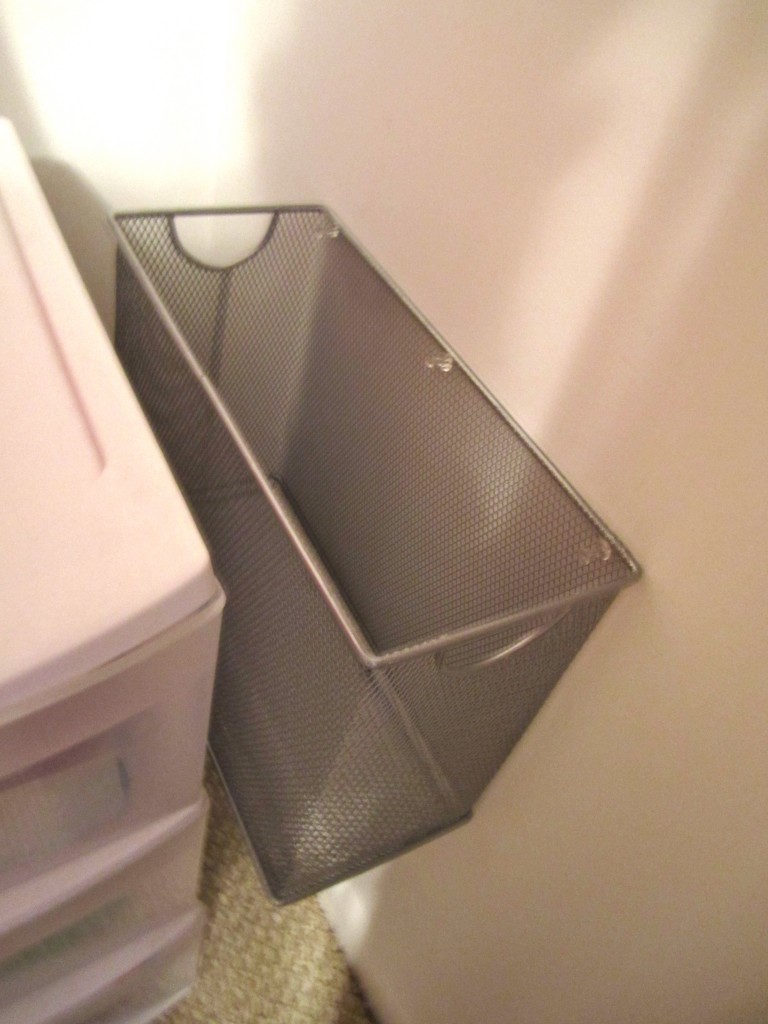 Christmas and Birthday gift wrap all organized!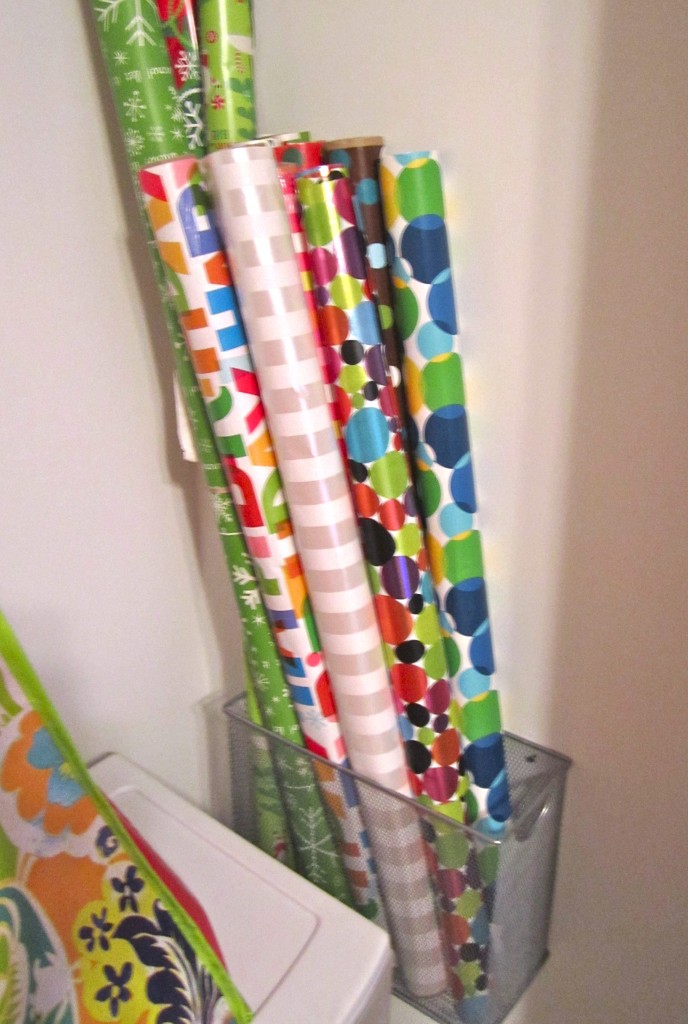 Tissue Paper/Bows/Gift Bags Organizer!
Plastic 2-drawer cabinet from Walmart – Labeled with my label maker of course (Purchased at Target)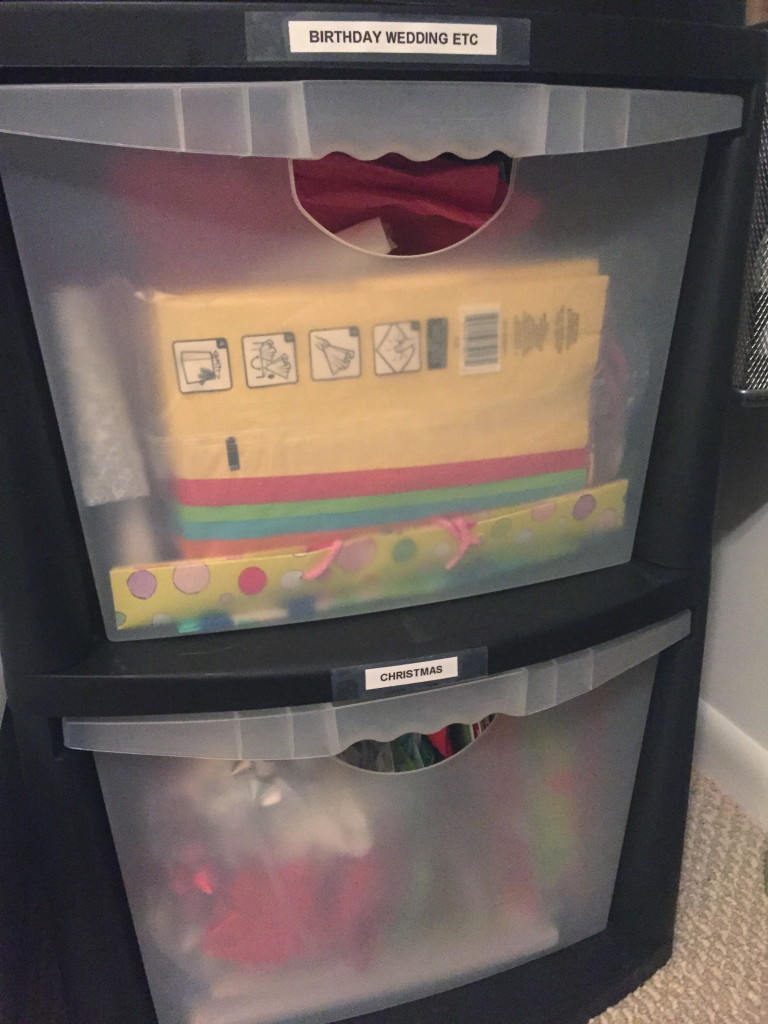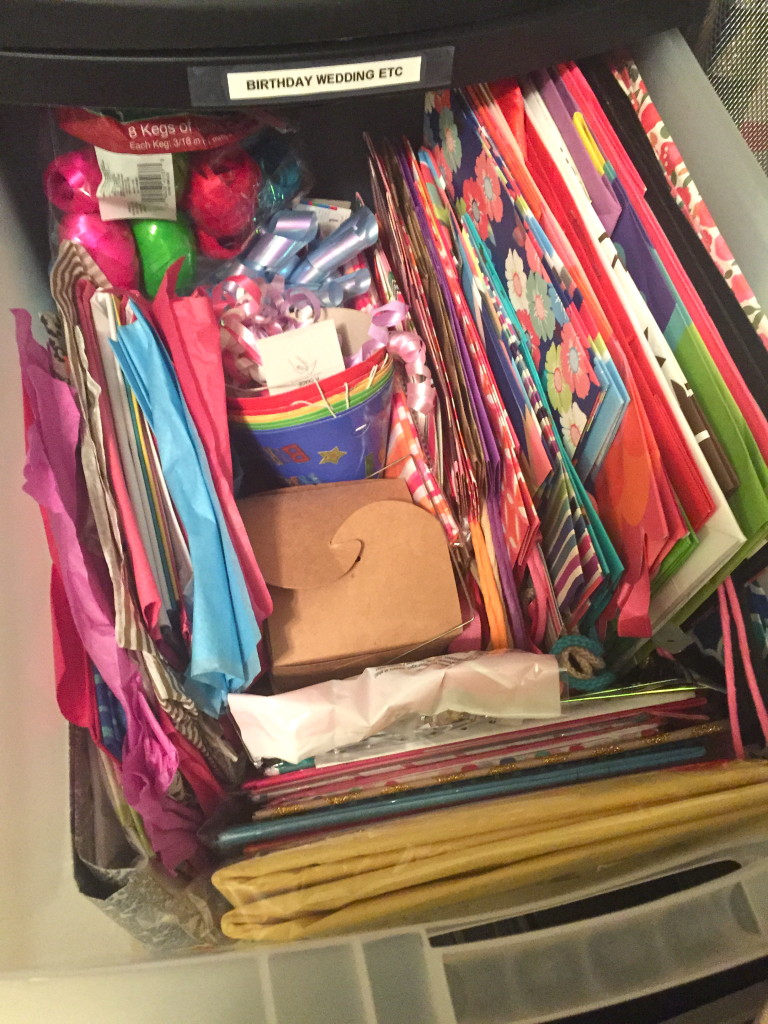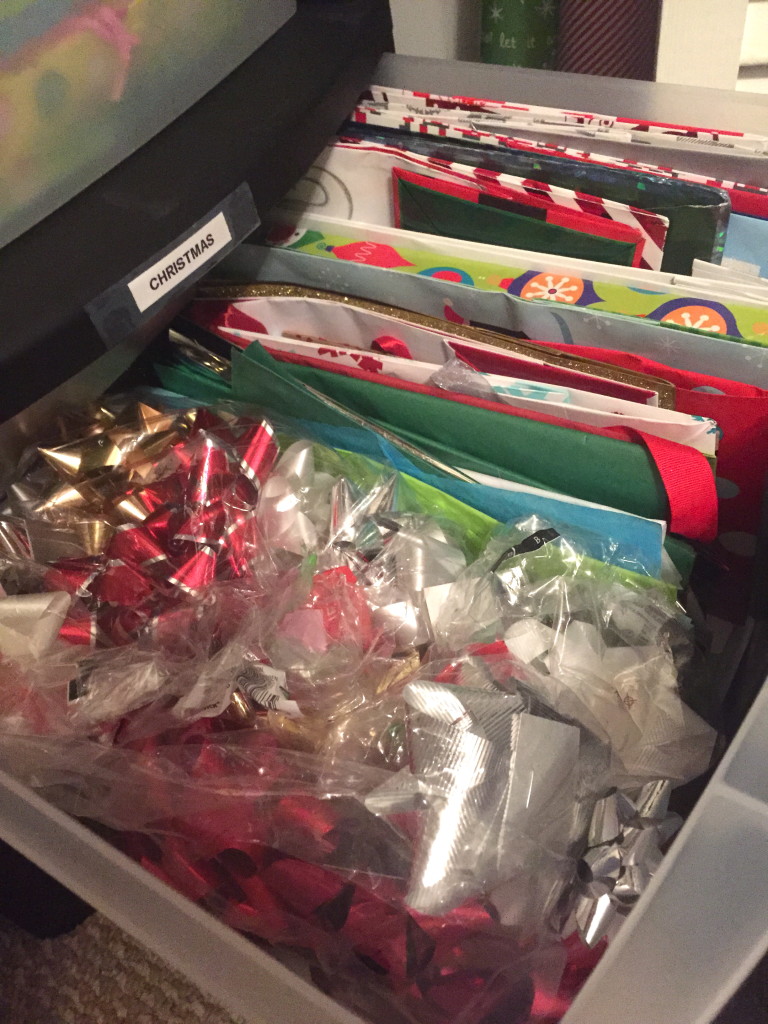 RE-USEABLE SHOPPING BAGS
Every time I used to open this cabinet, all of these bags would spill out all over the floor.. so I stopped by Target and got this great striped basket (Circo brand)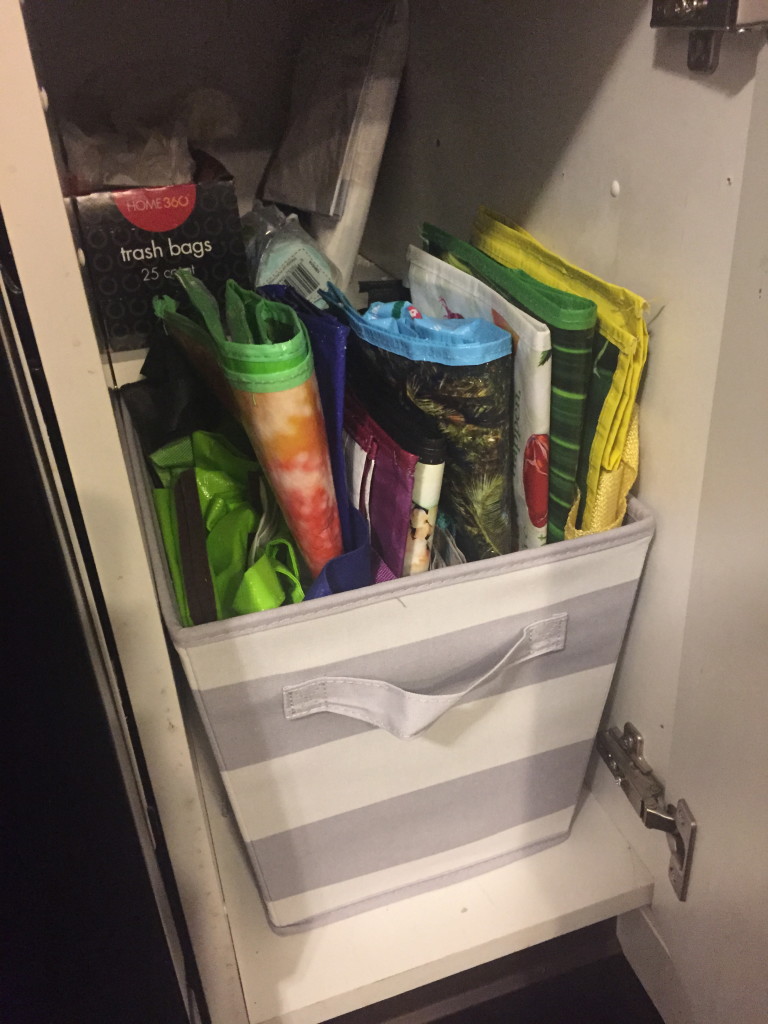 Hope you enjoy organizing as much as I do!