Fall is here! Which means, pumpkin EVERYTHING! Yay! :)
Below are a few photos of the fall decor around our house this year. I like the 'neutral' type fall decor with a little orange and red thrown in there. For fall, I usually still incorporate our nautical decor; so you will still see some pieces from our normal home decor!
Bookshelf decor: White pumpkin from TJMaxx, gold pumpkin from Walmart (Spray painted with —) on a wooden candle stand from Goodwill, and a pumpkin basket from Michaels (I put my planter right into it)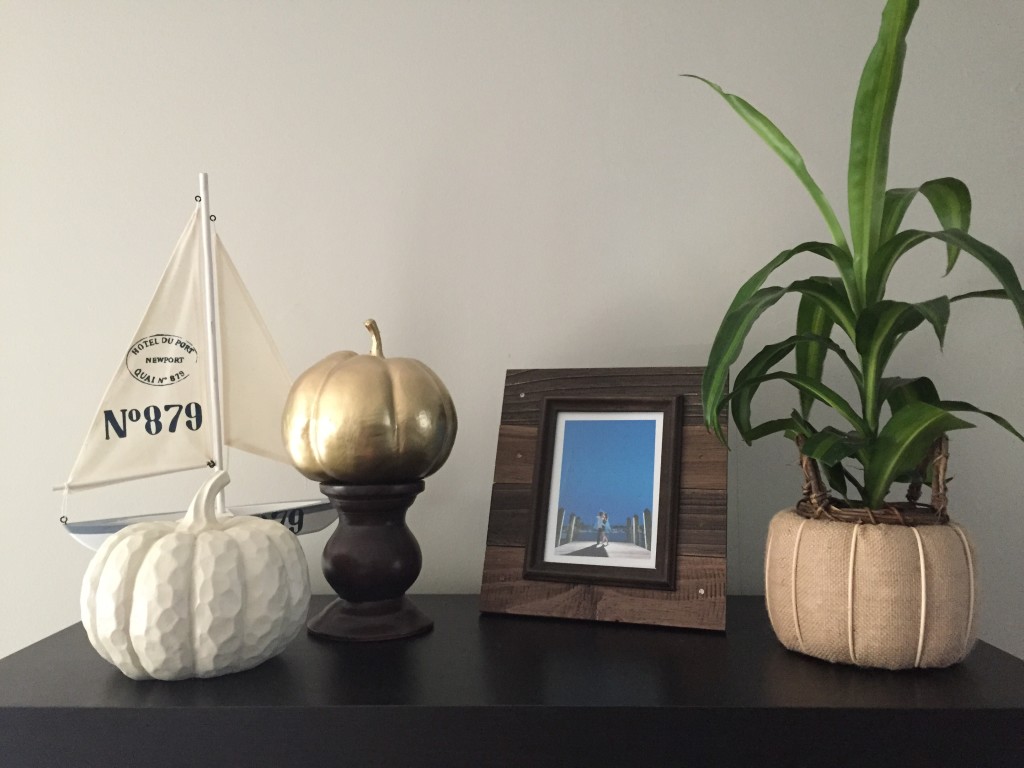 Owl oil diffuser from TJMaxx, mason jar from Michaels (Spray painted with gold and chalky white, then sanded over the writing to create the antique look), fall bush of flowers from Michaels.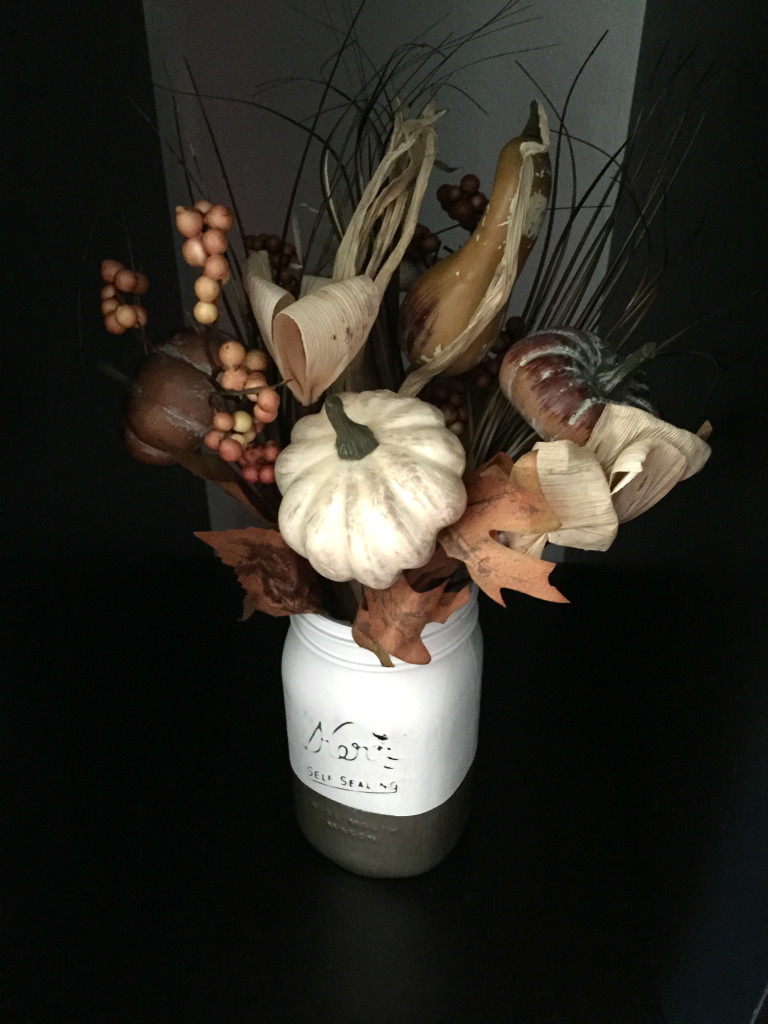 Dining table decor: Tall fall candle from HomeGoods, wooden basket, small pumpkin & decorative garland from Michaels, pinecones from our front yard (spray painted with sparkling clear), chalkboard sign from Target (design written with a chalk pen), glade candle – pumpkin scent, table runner from TJMaxx. [I don't recall where my twig pumpkin is from!]
Aisle decor: Leaf placemat from Bed Bath & Beyond, sparkly pumpkin from Walmart, WoodWick candle from TJMaxx, burlap flowers, filler &  vase from Michaels
Entryway decor: Gold charger from Michaels, wine bottle (spray painted with chalky white with added 'chalkboard' sticker from Michaels, design written with chalk pen), fall leaf bush from Hobby Lobby, mini pumpkins/apples from various stores (spray painted gold), stick pumpkin from Target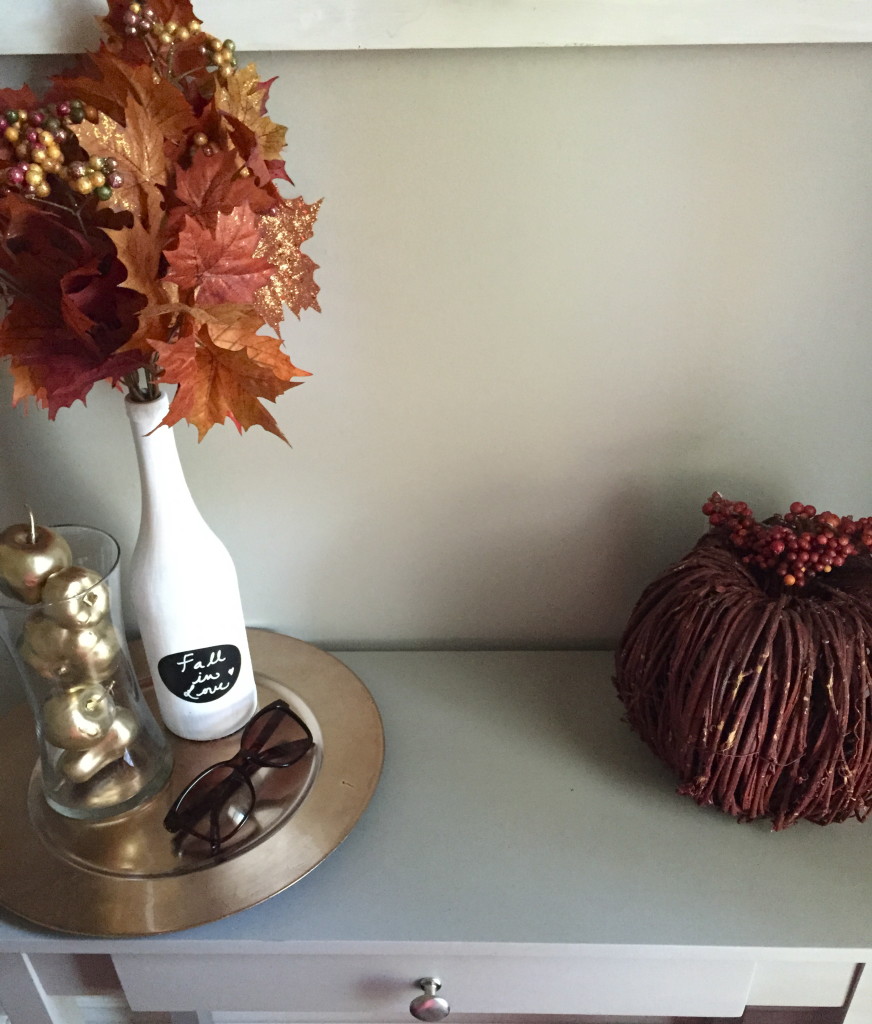 Living room table: pinecones, twig decor ball from Pier1, pumpkins and ghords from Walmart (spray painted gold), small sparkly pumpkin from Walmart
Welcome pumpkin sign from JoAnn Fabrics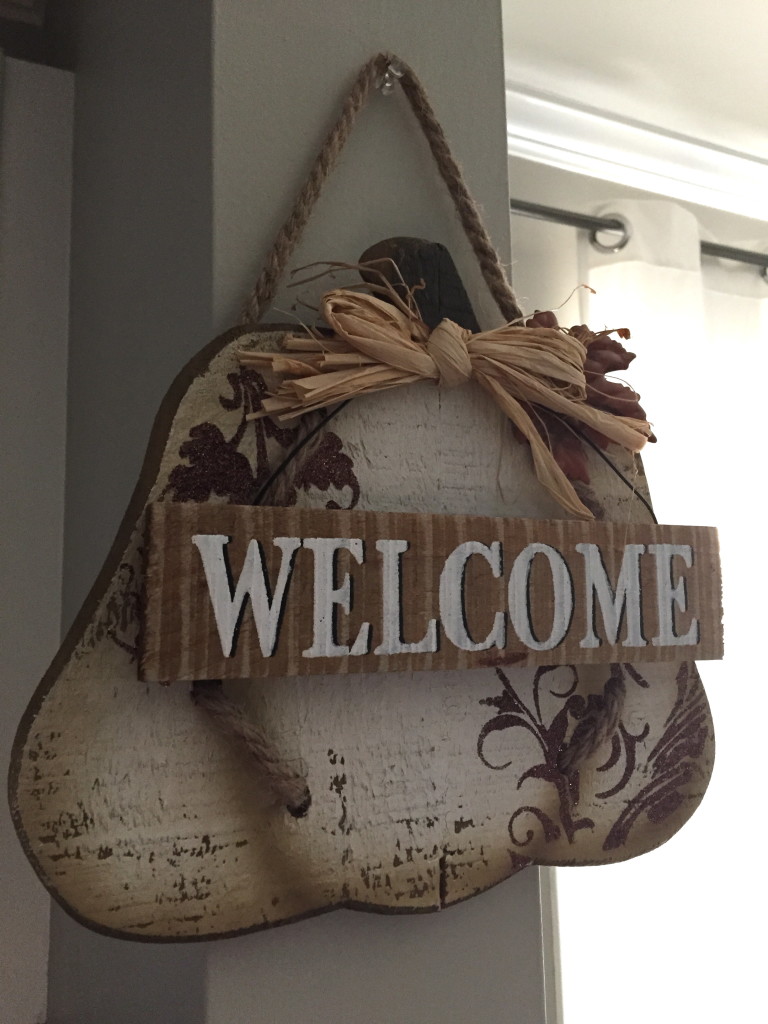 Fall door hanging from Hobby Lobby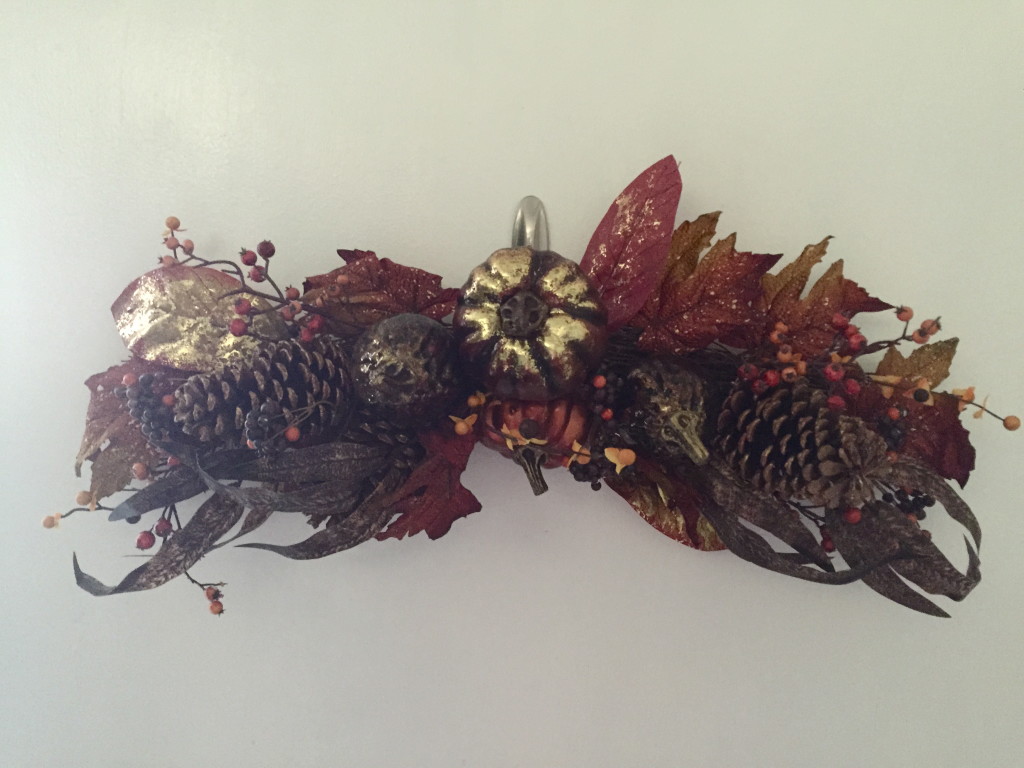 Happy Fall Everyone!