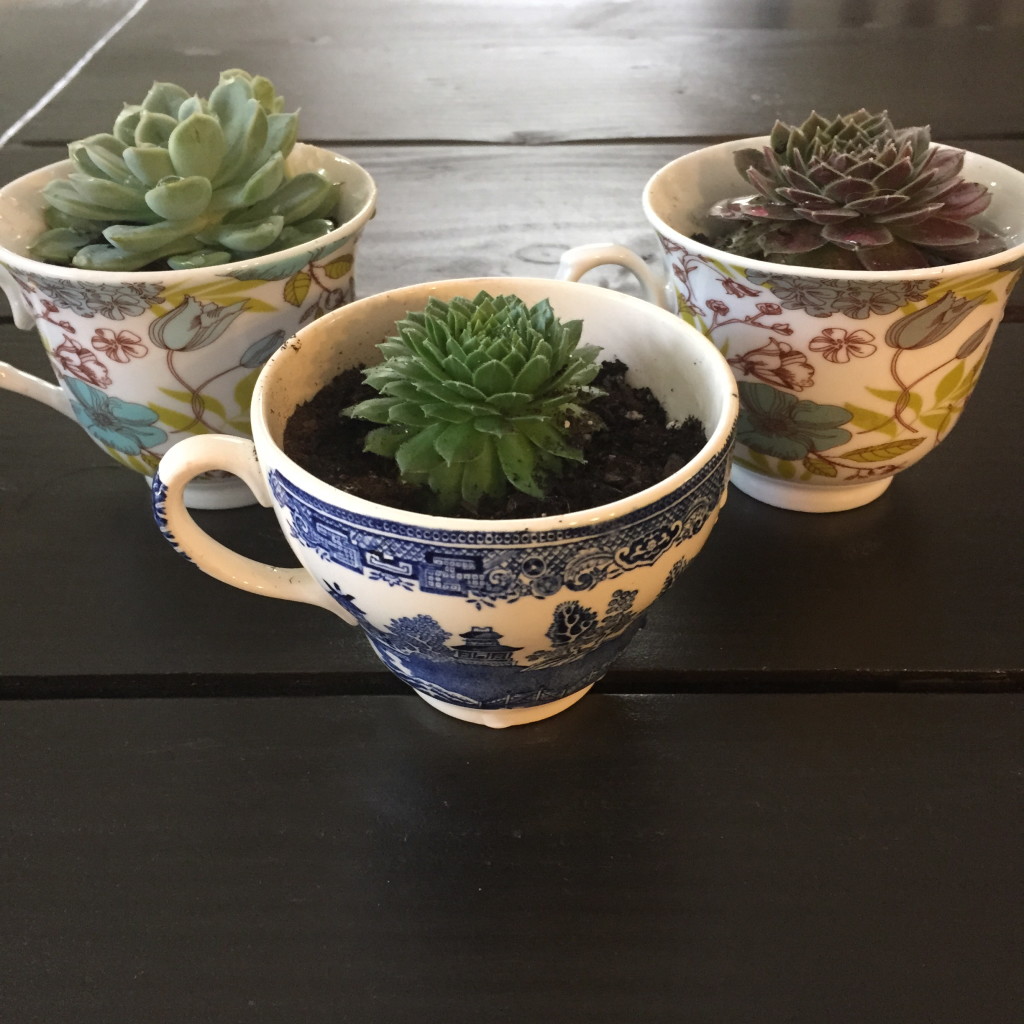 This DIY planter is easy peasy, even for those of you who don't consider yourself crafty!.. andddd BONUS; Succulents are pretty much the easiest plant to keep alive, which is good for people like me, who were definitely not born with a 'green thumb'.
1. Go to your local GoodWill, thrift store, flea market to find some great little teacups (You never know what you'll find!)
I've also seen some cute teacup/saucer sets at HomeGoods (If you're willing to spend a little more – usually $6-10 for set)
2. Buy some succuluents (Mine were purchased at Lowe's; They usually have a 6 pack for ~$10, which is a fantastic price!) You can find individual succulents at any garden center, if you just need one.. and there are so many difference types to choose from!
3. Add some dirt (I prefer potting soil) and your succulent.. and there you have it! Your cute new little planter!
[Succulents do not need a lot of water, but do require lots of sun; so make sure yours sits near natural light!]