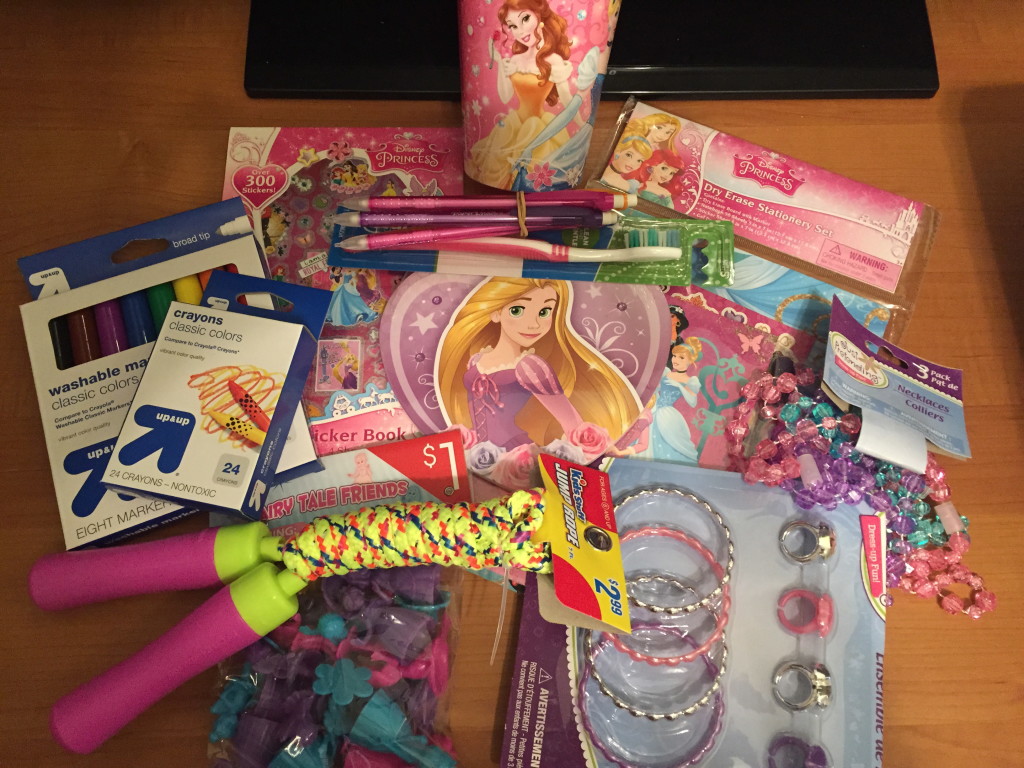 Operation Christmas Child is one of my favorite charities to be involved with around the holidays. If you haven't heard of it, check out their website for more information! Click here! It is a great way to teach your own children about giving back this holiday season! Drop off week is November 16-23, and you can find local drop of places near you.
Simply put, it is a charity that sends boxes full of gifts around the world to children who otherwise wouldn't get any and teaches them the true meaning of Christmas!
Here are a few examples of filled boxes for different age ranges and boy/girl..
Pictured below: Girl Age Range 5-9 [Purchased from Target; Princess cup, princess sticker book, fairy tale plastic friends, Dry erase princess stationary, markers, crayons; Play jewelry purchased at the Dollar Tree; Jump rope purchased Rite Aid on clearance]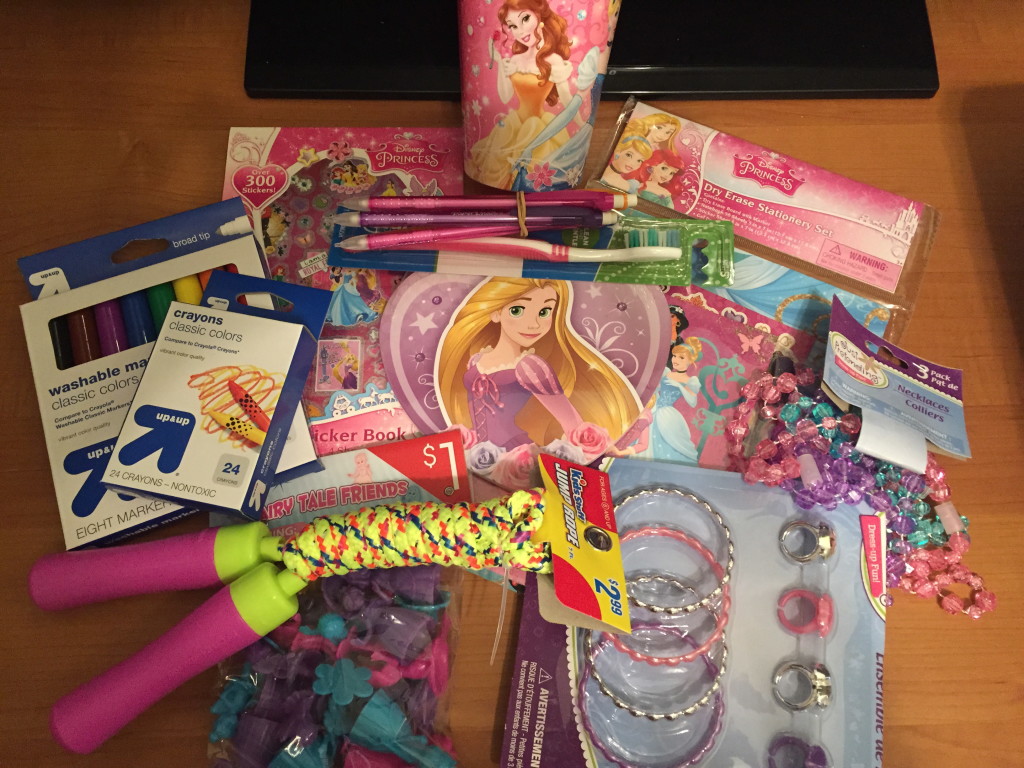 Pictured below: Boy Age Range 5-9 or 10-14 [Purchased from Target: Avengers Cup, Gummy bears (Exp date July 2016), Plastic superheroes, Markers, Avengers stickers, Bouncy balls, Hot wheels car, Toothbrush, Soap; Construction paper pad and pens purchased from Dollar Tree]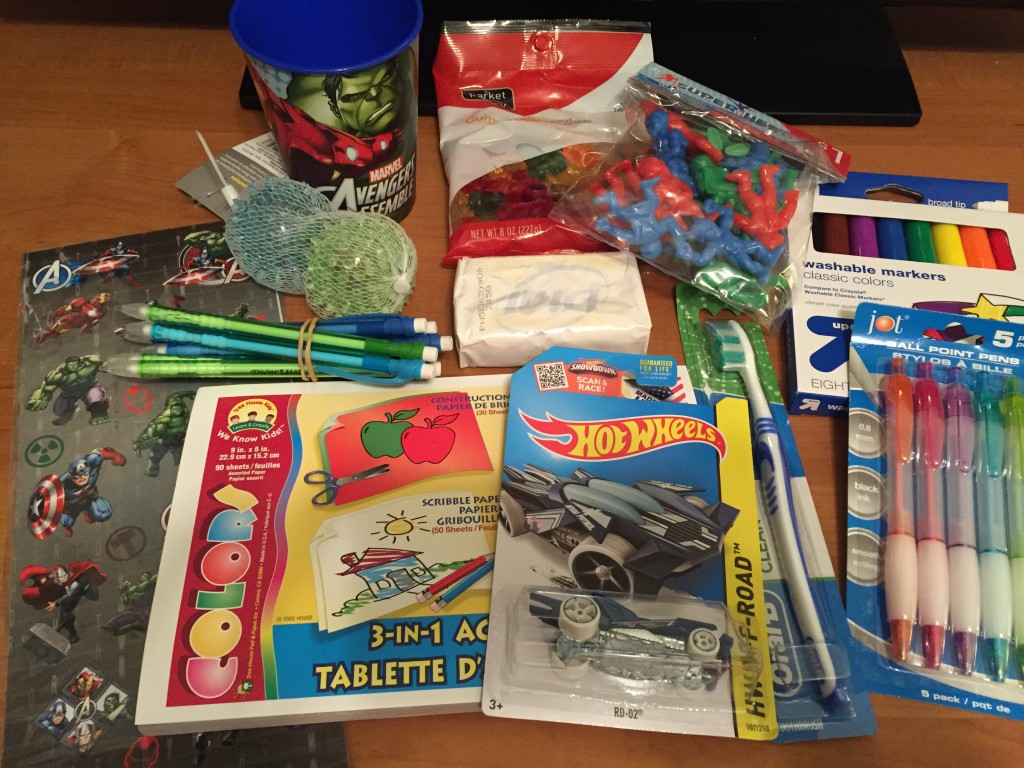 Picture Below: Girl Age Range 10-14 [Items purchased from Target [Circo tshirt size 14-16 from Target, Tootsie roll, small purse, hairties, small bucket, Frozen puzzle, Princess diary set; Toothbrush, Chapstick, Notebook, Dial Soap and Pencils] (The pencils and dial soap all came in a big pack, and I separated them to go into all of my boxes) – I plan on adding a solar calculator also..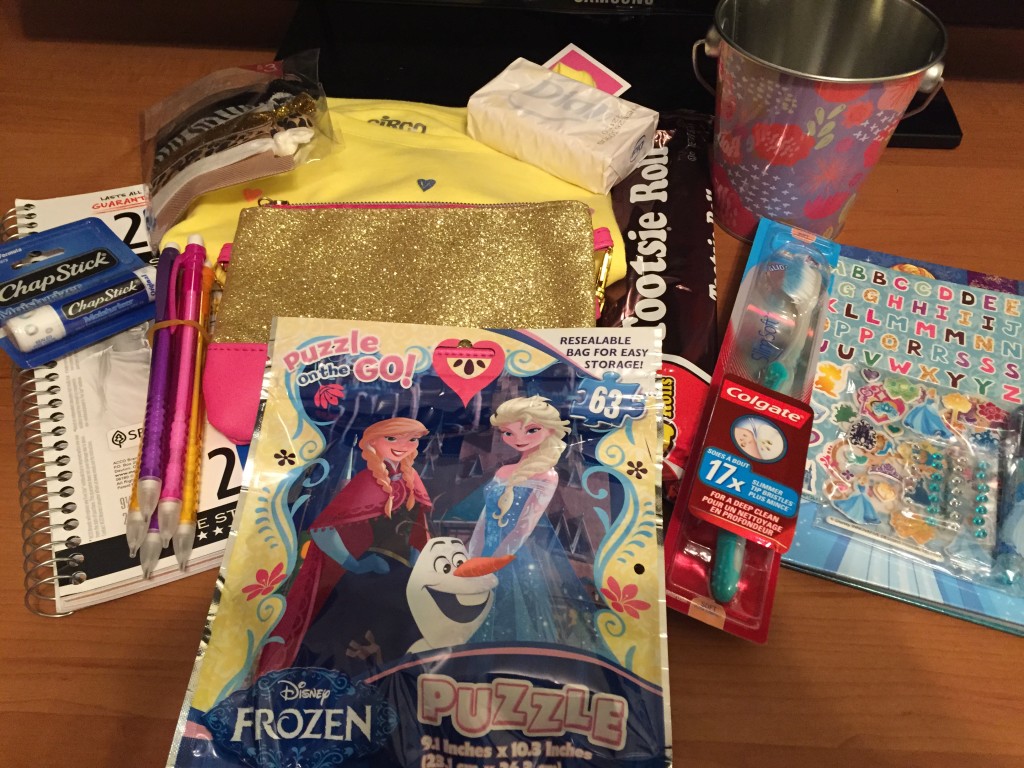 Pictured Below: Boy Age Range 5-9 [Purchased from Target; Avenger stickers, toothbrush, markers, crayons, pencils, spinning tops (in party favor section), Avengers cup, and dial soap; Construction paper pad, mini cars, and plastic frogs from the Dollar Tree]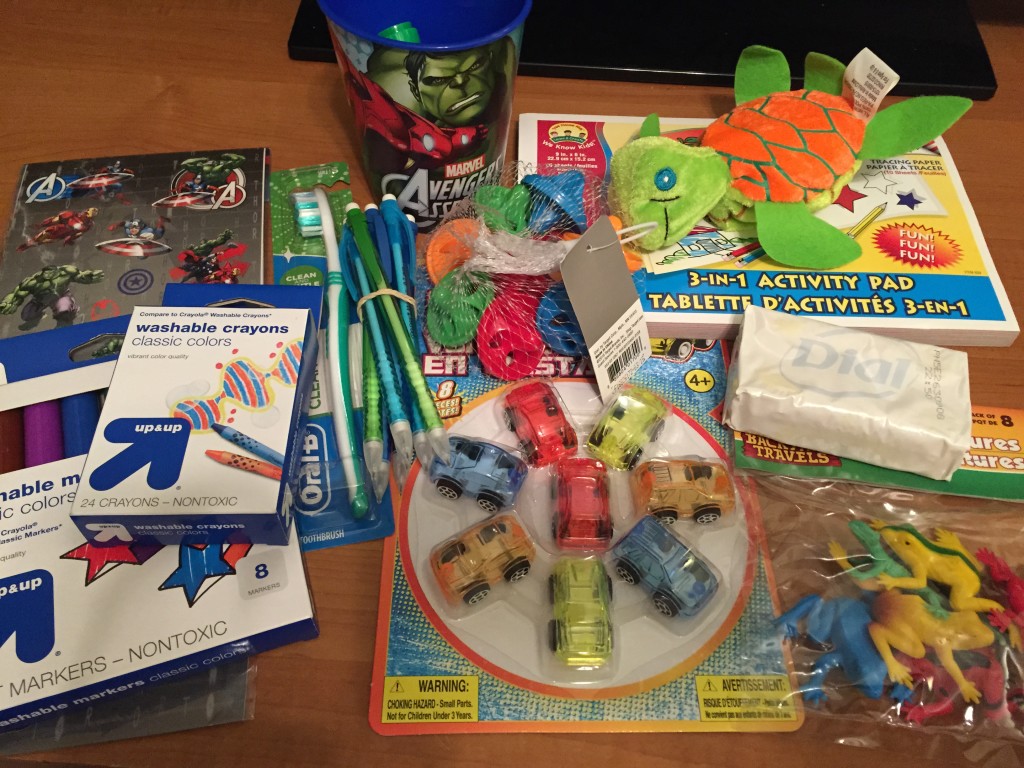 Please consider being a part of this wonderful charity this year! All the instructions on how to build your box/print your shipping label/ideas for what to put in your box/where to drop off/etc. are found on their website! Here it is again!!!