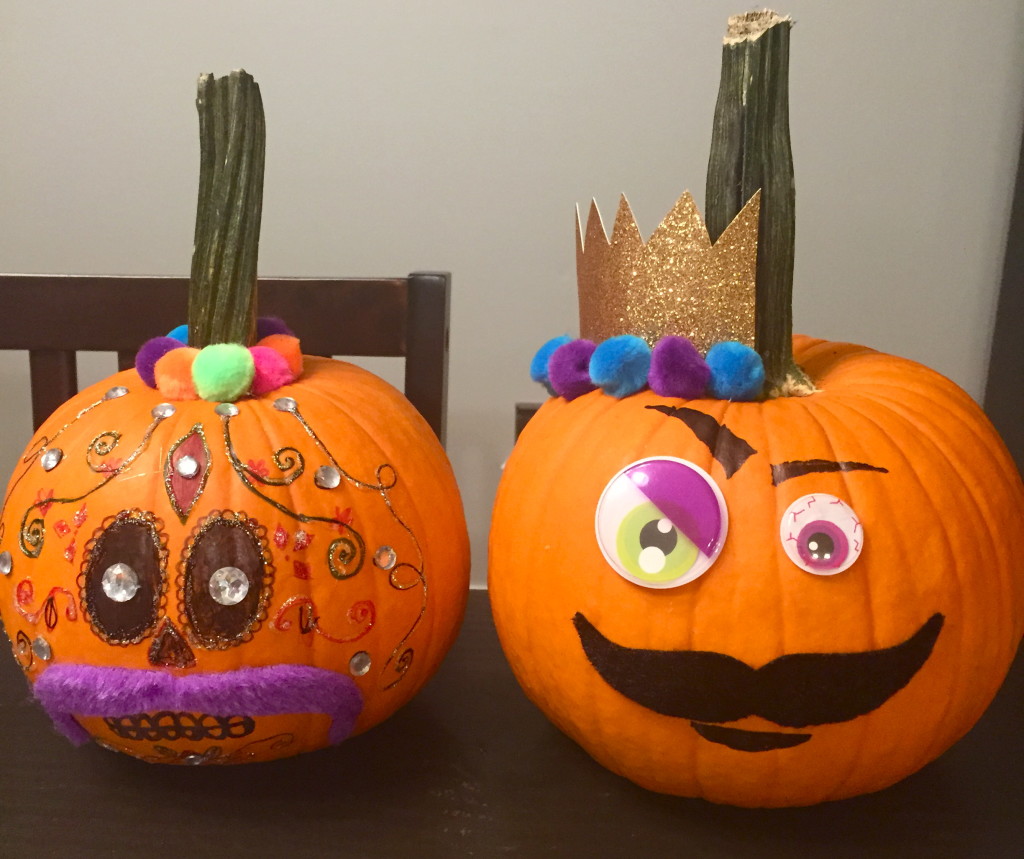 Some of you reading this might think to yourself "Why don't you just carve your pumpkins?" Trust me, I have carved pumpkins and it is a lot of fun!!! But, here are three reasons why you could decorate your pumpkin this year instead of carving it!
>>No Mess! Well, maybe a little bit of mess if you have kids. But, when are crafts with kids NOT messy?!
>>Much Easier and Faster! Especially for those of us who have to deal with carpal tunnel :/
>>They last longer! All that work of carving pumpkins and they're usually shriveled in a few days (or eaten by a squirrel :))
and BONUS: You (and your kids) can exercise those creative skills to come up with something fun!

1. Find some craft supplies

Pictured below: Mustaches (pack of 4), Multi pack of googly eyes, and sparkly glue from Target; Jewels and pom-poms from Hobby Lobby; and sharpies!

2. Buy some pumpkins! [Our dog was checking them all out!]
3. Decorate your pumpkins!
Here are our results :) A sugar skull and the pumpKING <get it?! ;)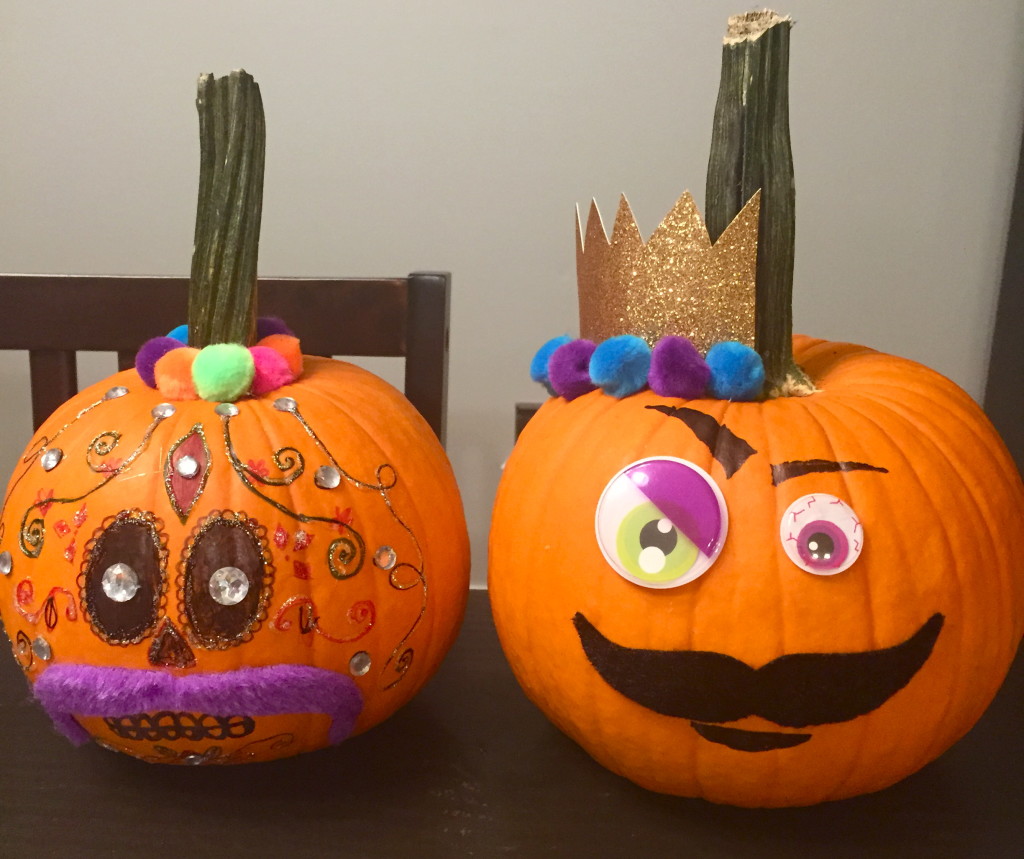 Have fun decorating! (Or carving!); Whichever you choose this Halloween!