I wanted something simple for our gift table to say Thank You to our wedding guests!
But you can make this sign for any occasion; Engagement party, Baby shower, Bridal shower, Birthday party, etc!
Supplies:
Cardstock 12×12 – color of your choice (4) (4/$1 at Michaels when on sale)
Ribbon (Michaels – Celebrate it! Christmas sparkle ribbon – 3/8in $2.99 on sale 40% off)
But any ribbon 3/8″ of your choice will do! (unwired works best)
  Stencils (Michaels – Martha Stewart stencils)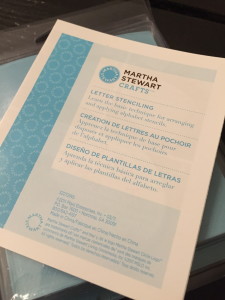 Paint/foam brush or Paint pen (I used silver sharpie paint pen)
Directions:
1. Cut triangles out of cardstock 8.75in x 8.75in x 6in
2. Stencil letters on to each triangle
3. Glue back of ribbon to front of triangles (I did mine 2.25 inches apart)
*Ask your event coordinator how long your gift table will be so you know how long the sign should be and how far to space out the letters
4. Display at your gift table!