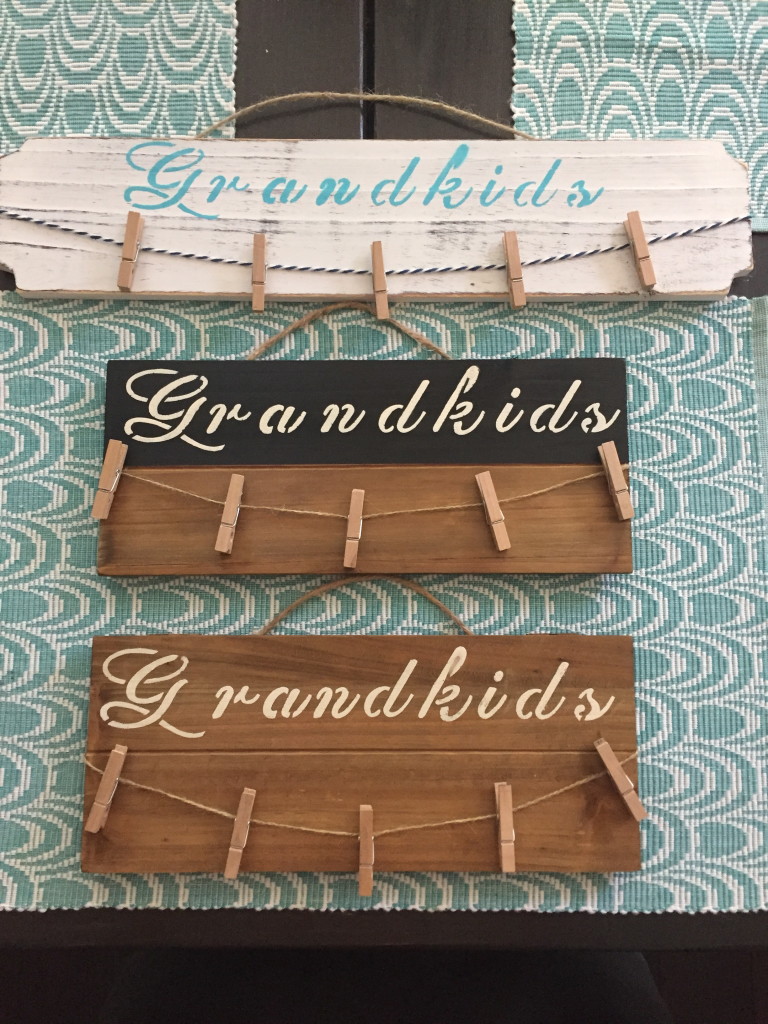 We announced our pregnancy to our parents by giving them a handmade gift! These were very easy to make and it was so fun to watch them open their present and take a few seconds before they realized what was going on! :D I made three different ones to match each parents' house. And we made a compilation video of telling our family and friends that can be seen here!

Supplies:
Wood plaques (Michaels)
Stencils
Paint
Foam paint brush
Twine
Mini clothespins
Hot glue/gun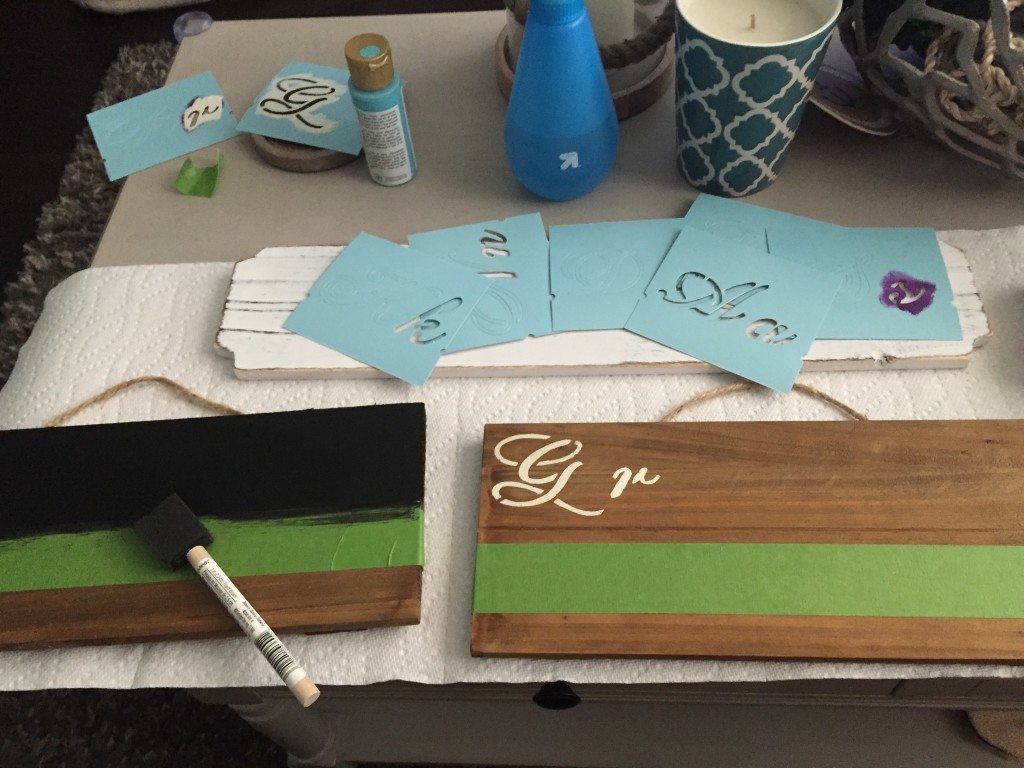 1. Using your stencils/foam brush/paint, spell out Grandkids; I recommend waiting about a minute in between painting letters to let it dry so that you don't smear the paint while using the next stencil. [For one of the plaques, I painted the top half black and then stenciled over top once it was dry, simply because it would match my parents' house better! :) ]
2. Drape twine to measure out approximately how much twine you will need. I wanted it to hang from the middle of each side; and I left about 1 inch on each side to securely glue on the back.
3. Once you cut the twine, find the middle of the twine and glue your first clothespin to the twine. Then space them out however you want and glue them as well!
4. Glue the two sides of the twine to the back of the wood plaque.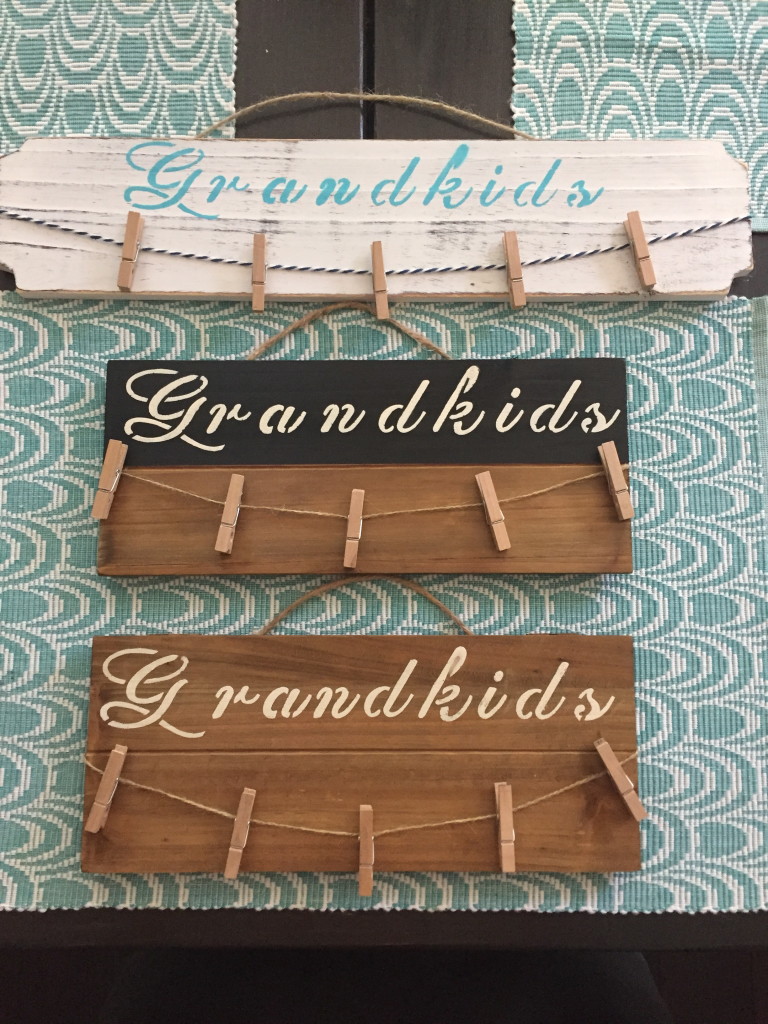 Optional: I added a little card that said "Baby Julian arriving March 2017!"
How easy was that?! Now you have a cute gift to give to a grandparent; whether it's an announcement or just a fun gift, they'll love being able to hang up pictures of their grandkids!